It's recommended that you regularly assess your user list and remove any users that no longer require access to the system. One of the simplest ways of doing this is to remove users that have not logged in in the last [X] amount of time. The steps in this article explain how to do this.
Pull a list of users to delete
When you run a search for users in the Admin > Users area, you will see a link to 'Export these users >>'. By running an empty search you will return a list of all active users in the system which you can then export as an Excel file.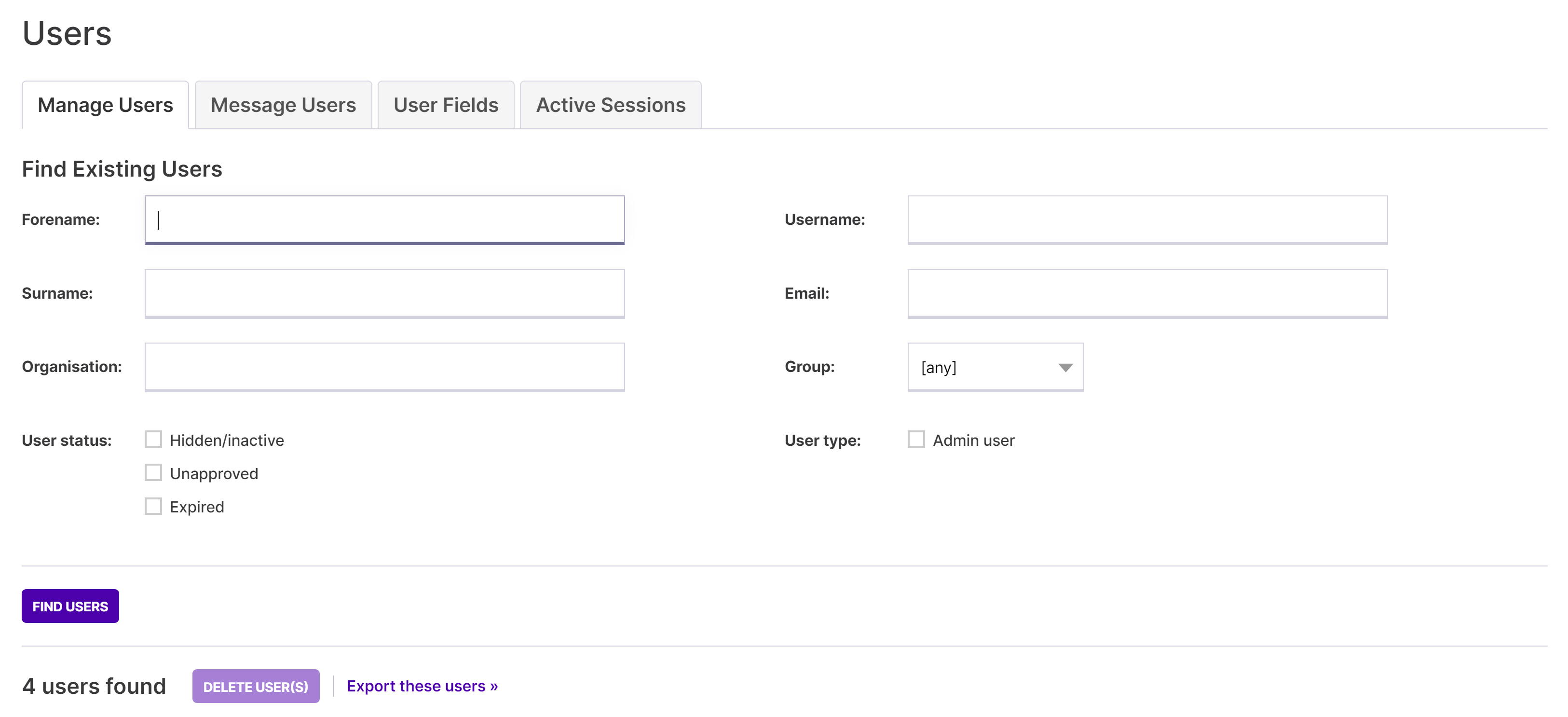 The user export has various columns including a "DateLastLoggedIn" column. Order you sheet based on this column in ascending order so that the users who more recently logged in are at the bottom.

Remove the rows of any users that have not logged in in the last [X] amount of time eg. a year. Those that are left in the sheet are the users to be deleted.
Update and delete the users in Asset Bank
In the Admin > Groups area of Asset Bank create a new group called 'Delete'.
Back in the user export, locate the "Groups" column and append the entries with ";Delete". The semi-colon is the delimiter for groups in the user export.

Once you have appended all of your users, save the file as a tab-delimited text file.
Back in Asset Bank, in Admin > Users select 'Import users' and upload your file.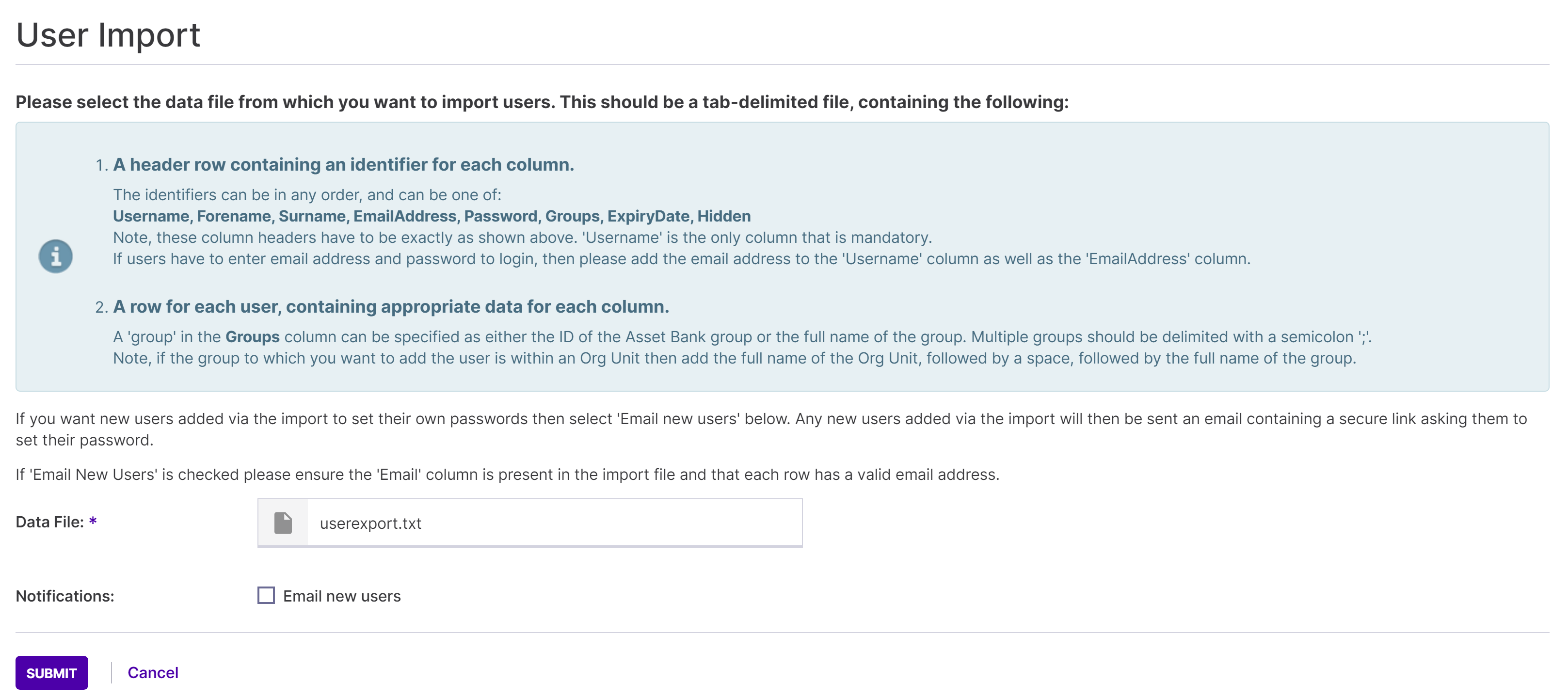 Now, all of your selected users will be updated in the 'Delete' group. You can complete a search to pull all of the users in this group from the Admin > Users page, and then bulk delete the lot.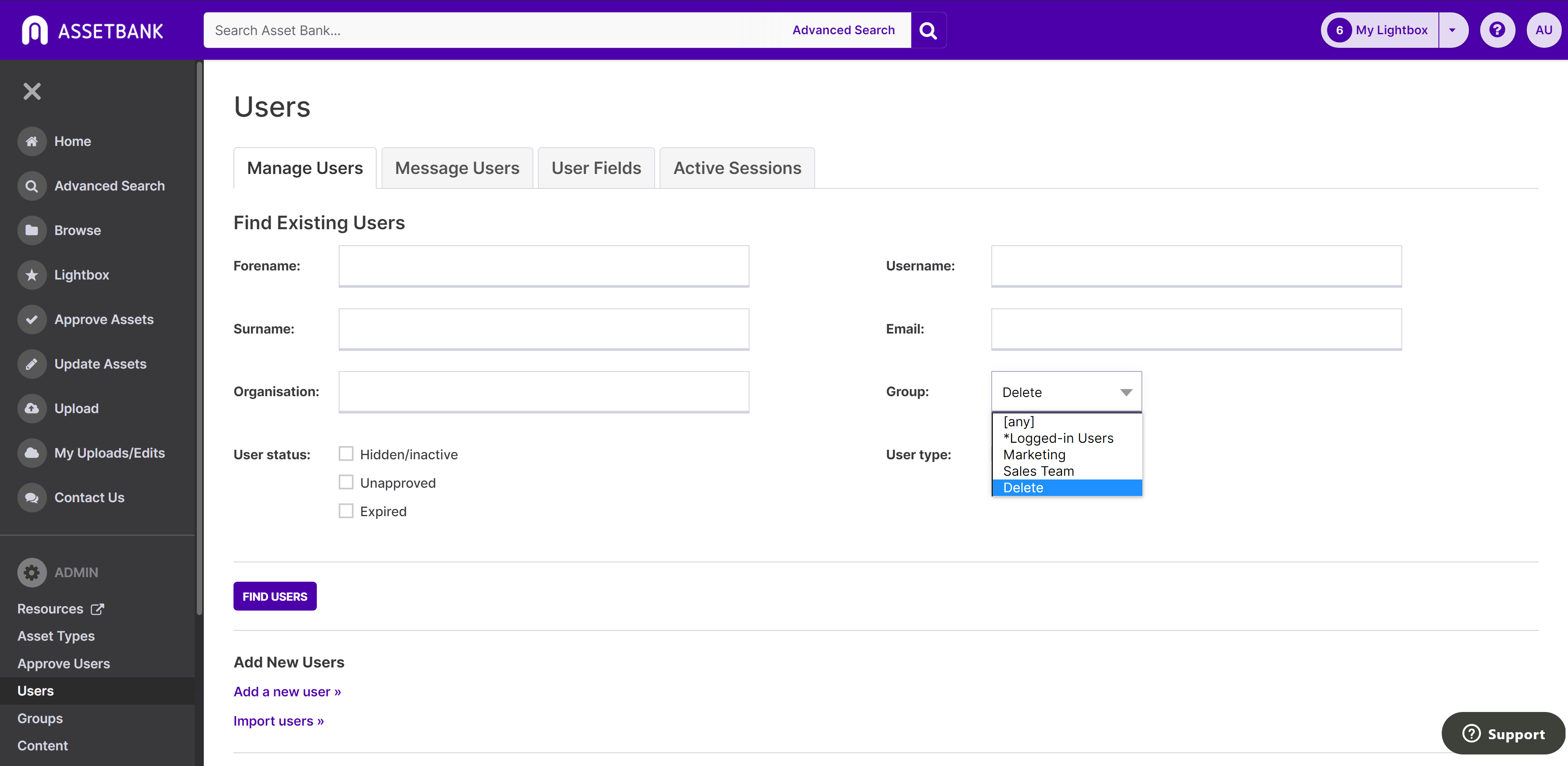 Best practice for managing your users is to set up an expiry date when creating new users. If you would like a default expiry date set, get in touch with our Customer Support team by emailing support@assetbank.co.uk.