You've followed the 'How do I get a list of all registered users?' article and you've discovered you have a lot of users who have not logged in to Asset Bank in years and probably don't need a seat on your licence. It's time to be ruthless and delete some users in bulk, but a lot of these users are in different groups so what's the best way to approach this?
Create a new group called 'Delete' or similar in Admin > Groups.
From the excel spreadsheet of the user export, locate the 'Groups' column.

From here, simply append the rows of the users you wish to remove with the name of your newly created group 'Delete'. Use a semi-colon (;) as the delimiter.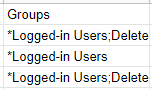 Once you have appended all of your users, save the file as a tab-delimited text file.
Back in Asset Bank, in Admin > Users select 'Import users' and upload your file.

Now, all of your selected users will be updated in the 'Delete' group. You can complete a search to pull all of the users in this group from the Admin > Users page, and then bulk delete the lot.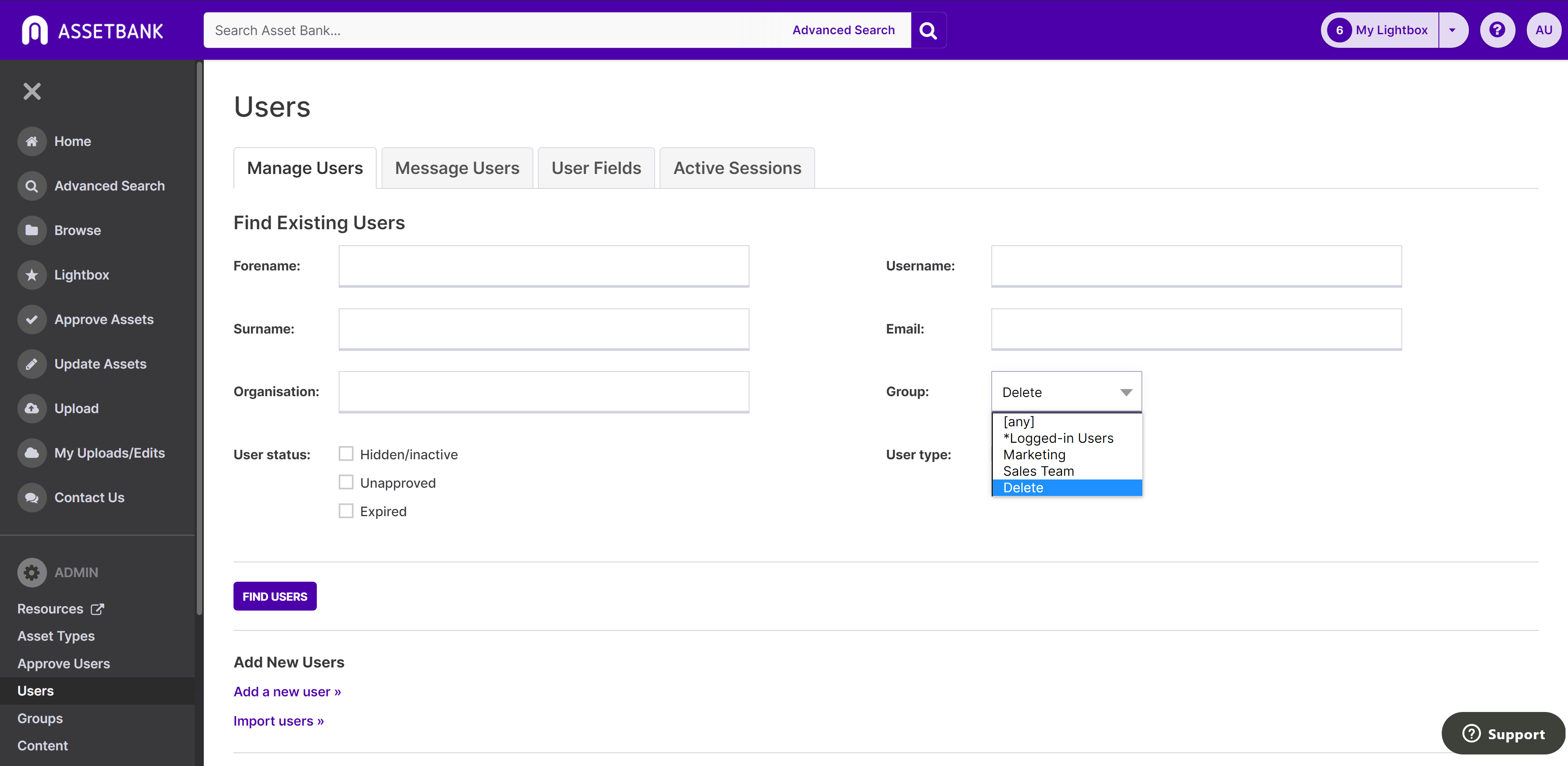 Best practice for managing your users is to set up an expiry date when creating new users. If you would like a default expiry date set, get in touch with our Customer Support team by emailing support@assetbank.co.uk.