The Message Users tab allows you to compose an email to send out to either entire user groups or individual users.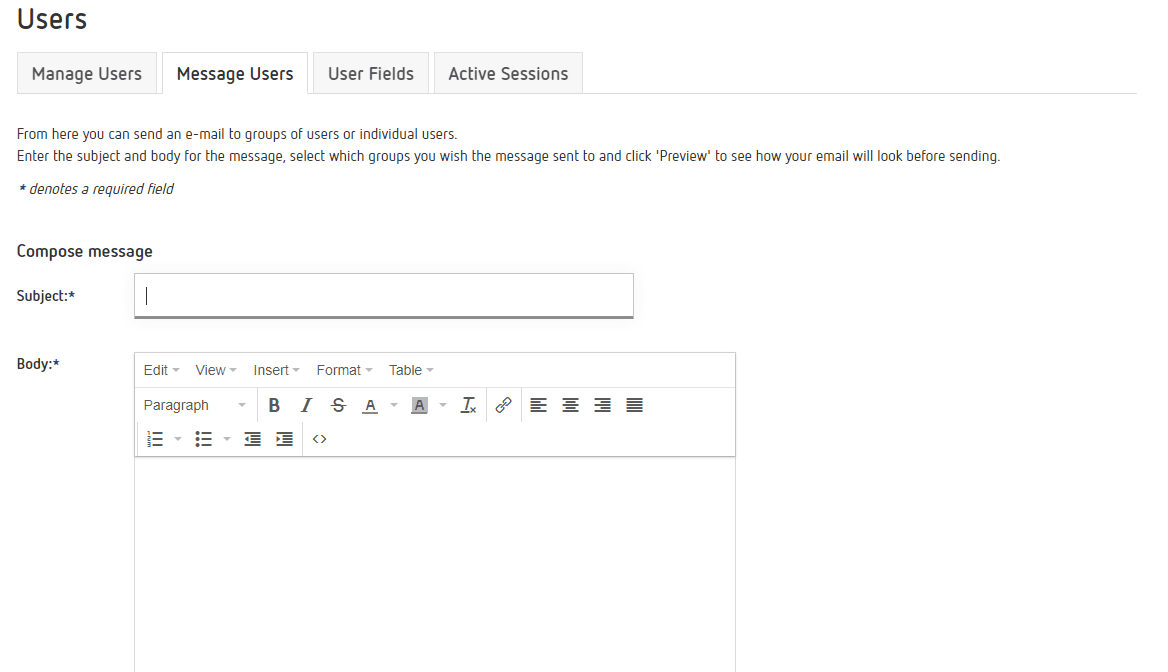 Once you have written your email and selected who to send it to, click the Preview button to check your email before sending it.
If you are not happy with how your email looks then you can go back and re-edit it by clicking the 'Back' button. Once you are happy, click 'Send' to send it.