After performing a search you will be taken to this page, which will show all of the assets that met your search criteria.
Often searches can return a large number of results, so it is likely that there will be multiple pages of results. The number of results shown on each page can be controlled in the 'Assets per page' dropdown in the upper right corner, as with the Browse pages. You can also sort the search results in a number of different orders depending on what is most suitable.
By default search results show a maximum of 1000 results. This is generally more than adequate, and it often means you should add some additional criteria in order to narrow your search results.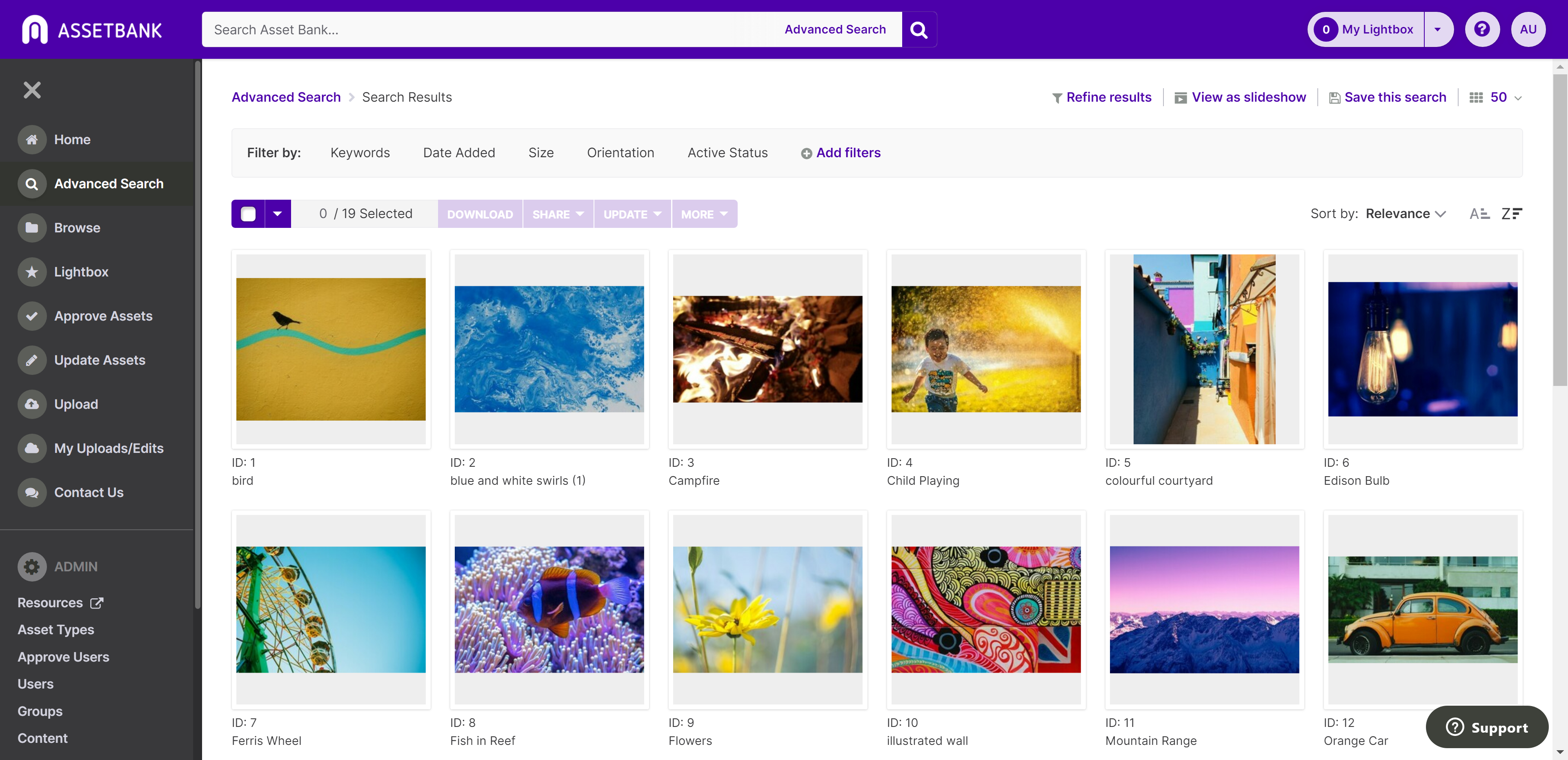 In the list of results you will see summary information about each of the assets, for example the ID number, orientation, and size. You can see the full details of an asset by clicking on the thumbnail.
What next?
From this page there are a number of different ways of selecting your assets, and a range of different actions you can perform.
Administrators can change the text displayed beneath each thumbnail in the Display Attributes section.