The Advanced Search page can be accessed by clicking on the link on the homepage or by selecting 'Advanced Search' from the left-hand menu.
This page allows you to create a more complex search term in order to narrow down the number of results that will be displayed. When you enter values in multiple search criteria fields then the search results will show assets that have matching attributes for ALL fields entered.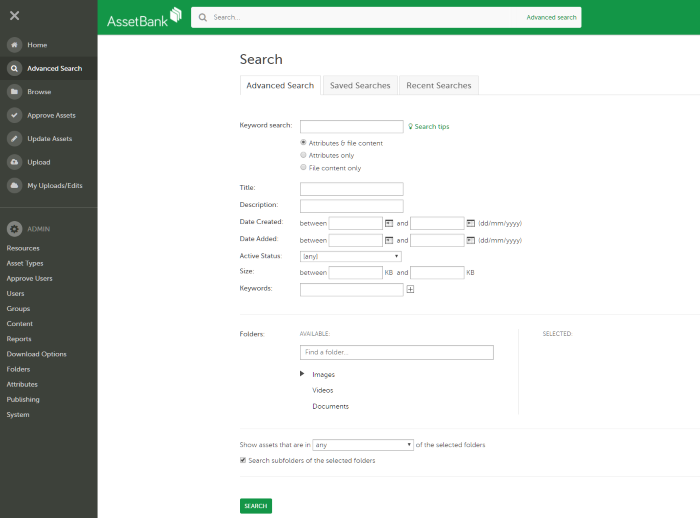 To search for assets that are missing metadata in a particular attribute you can use the string 'isempty'. 
Adding a top-level folder to the search criteria will search for assets that are in that folder or any of its sub-folders. The search will only return assets that a user has permission to see. A particular user might not be able to see an image depending on their permissions and the status of the asset.