January 2023
We've taken onboard feedback and have overhauled upload so that it is faster, more visual and flexible.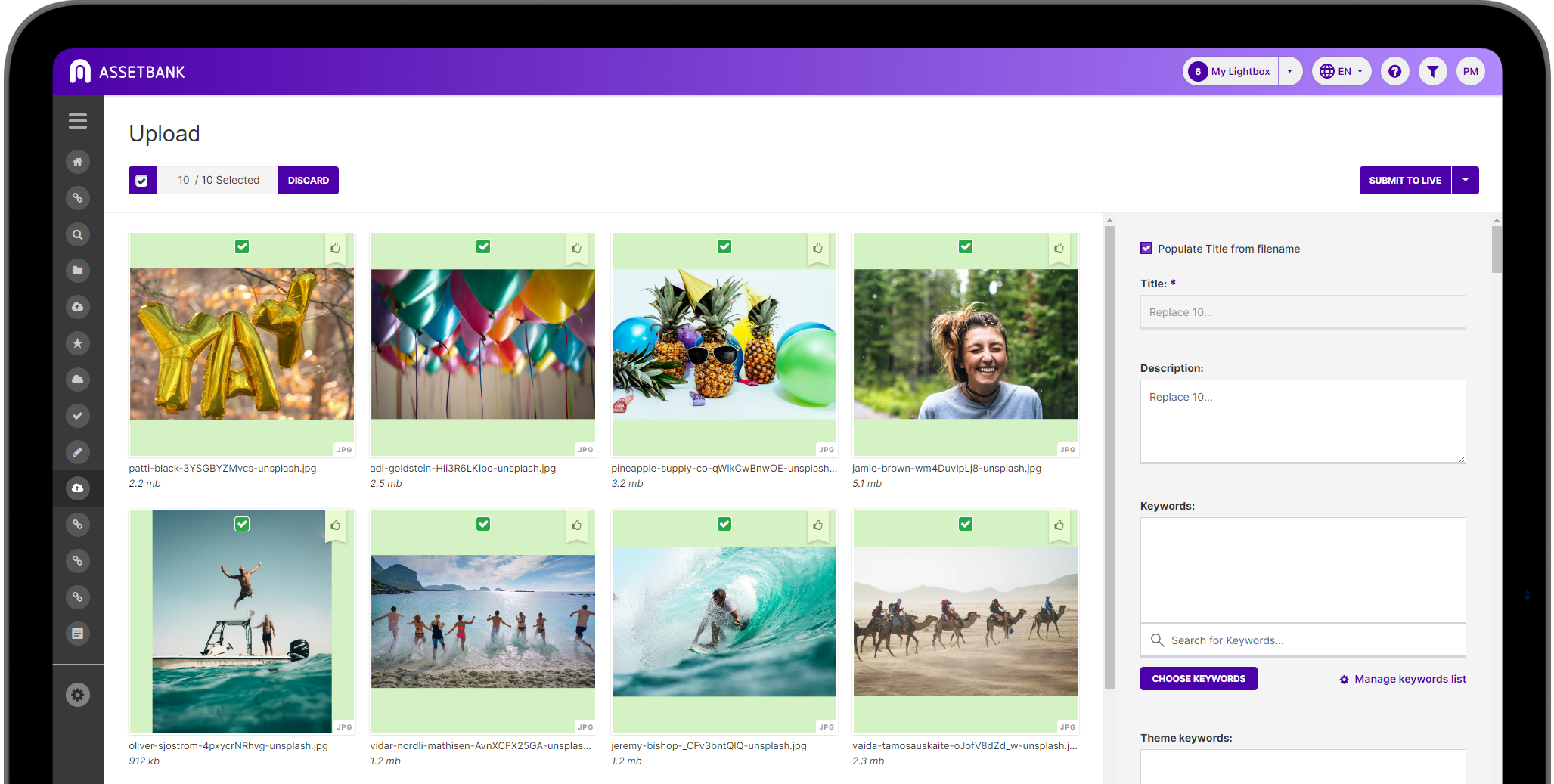 Improvements include:
Faster - start bulk tagging assets whilst the files are uploading. Complete individual tagging and hit submit.
More visual - see the assets you've uploaded straight away, and keep them in the forefront whilst you are tagging. Have duplicate assets flagged for review immediately.
Greater flexibility - you will now be able to select sets of assets and append tags to these.
View more benefits of the New Uploader.
Read more about how it works.
Cloud only