All of the emails sent by Asset Bank are configurable: it uses 'email templates' to determine the form address, subject, and text to include in the email.
To change an email template, log in to your Asset Bank as an admin user and go to Admin>Content>Email Templates.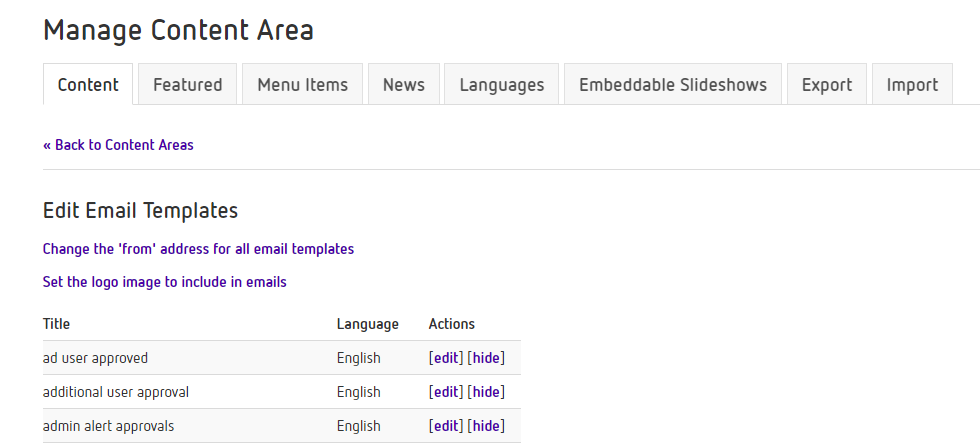 For your convenience, you can change the 'from address' for all your email templates in one go by clicking on the link 'Change the 'from' address for all email templates' at the top of the page.
However, if you are looking to change the domain (eg youraddress@client.com) please read our article on custom domains.
To change the specifics of an email template then locate the template you need and click [edit].
NOTE: if your Asset Bank does not list 'Email Templates' in Admin>Content then your version may not support the editing of the templates through the front-end. In that case either contact us for an upgrade, or look on the server in [asset-bank/WEB-INF/manager-conf/email-templates - you should see a number of XML files, which are the templates.