Dec 2017
It's now possible to bring your homepage to life by featuring video assets.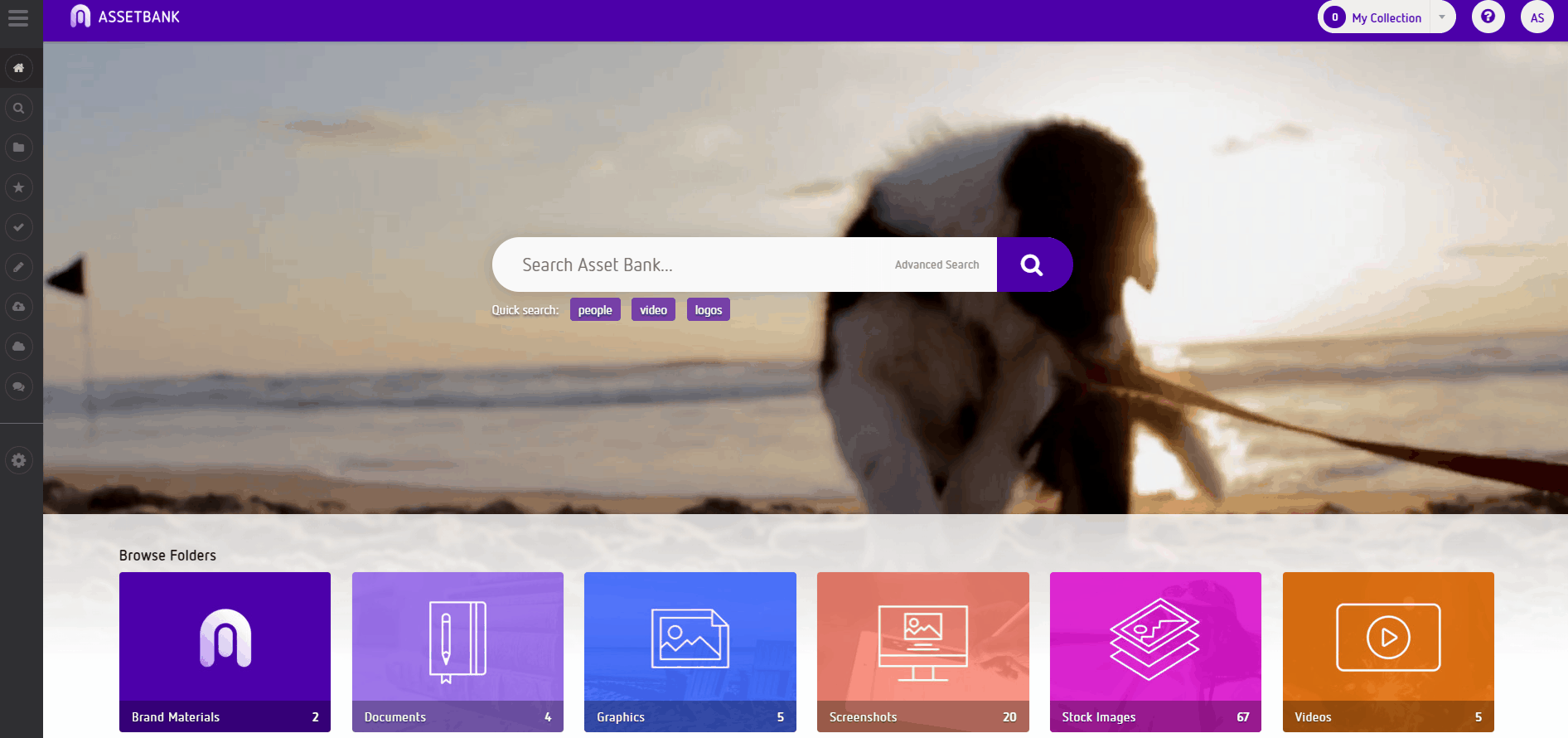 Choose between two configuration options: videos can play and loop automatically in the background (great for short clips with no audio), or users see a play/stop buttons and a volume control which is ideal for brand expression videos.
Read about how to Feature your assets in this support article, or get in touch with our support team today to learn how to optimise your video assets for use with this feature!