November 2022
We now offer the ability to share more complex/filtered search results with other users of the system. Just build your search and then use the new "Share this search" link.

This will give you a shareable URL that is valid for 30 days, making it easy to share that unique view.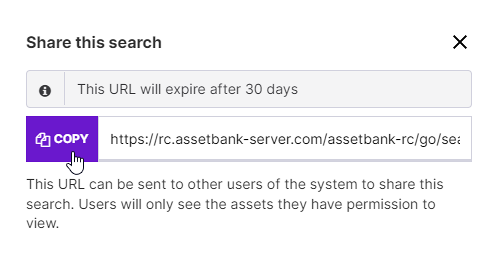 Note, if you are an admin, you can also use the "Save this search" link to promote this set of search results on the homepage for other users to see, via the "Featured" option.
Cloud only