July 2022
HEIC (High Efficiency Image Container) is typically the file extension you will see for images encoded with the HEIF (High Efficiency Image File) Format. This standard was adopted by Apple in 2017, so you may see files with that extension on Apple devices. Now, if you upload files with these extension to Asset Bank we generate a preview.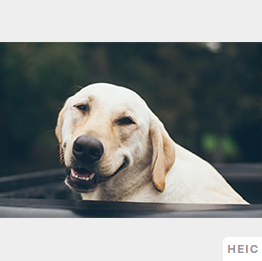 Photo by Jonathan Daniels on Unsplash
HEIC is similar to JPGs, but typically generates smaller file sizes, yet at higher quality.
Cloud only