If your Asset Bank has images of a sensitive nature you may wish to enable sensitivity. Please contact our Customer Support team if you wish to enable this feature.
Once enabled, two new attributes will be created automatically:
'Is Sensitive?' - A checkbox to mark an asset as sensitive
'Sensitivity Notes' - A textbox for uploaders/editors to describe the nature of the image
When uploading or editing an asset, users will then see the following.

If an asset is marked as sensitive the thumbnail and preview image is replaced with a generic sensitive image. Users can click through to see the original asset if they wish.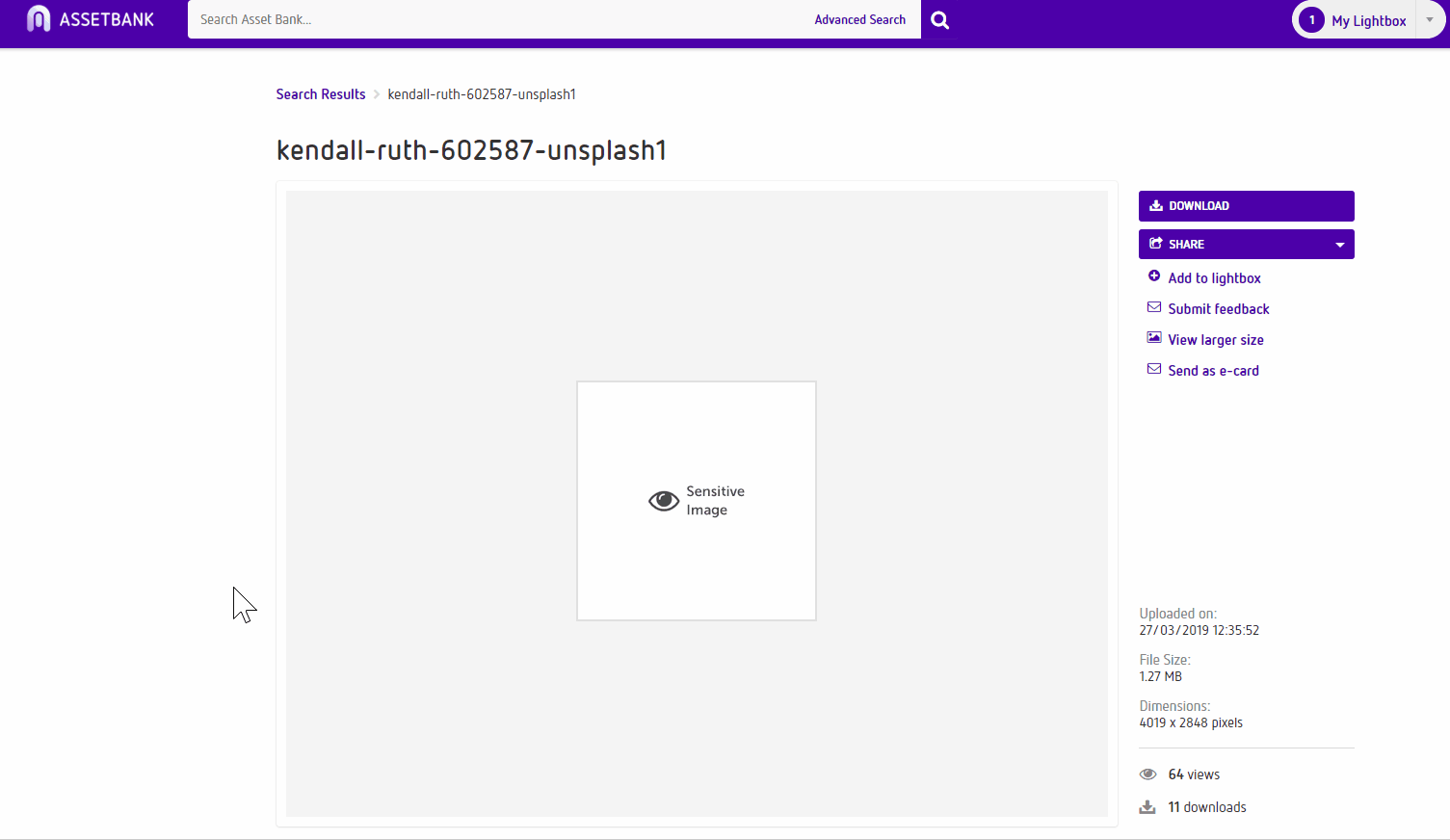 You can restrict groups from seeing assets marked as sensitive altogether by editing the groups 'Attribute Exclusions'. Admin users will be able to see sensitive images automatically.