The Asset Bank Adobe CC Connector allows you to retrieve images from your Asset Bank from within Adobe CC products such as InDesign, Photoshop and Illustrator. For more information about how to use the integration see our general Adobe CC Connector documentation.
Please note that you will need to purchase an installer and a license key
First, make sure that all Adobe CC applications are closed, then double click the installer and follow the on-screen instructions.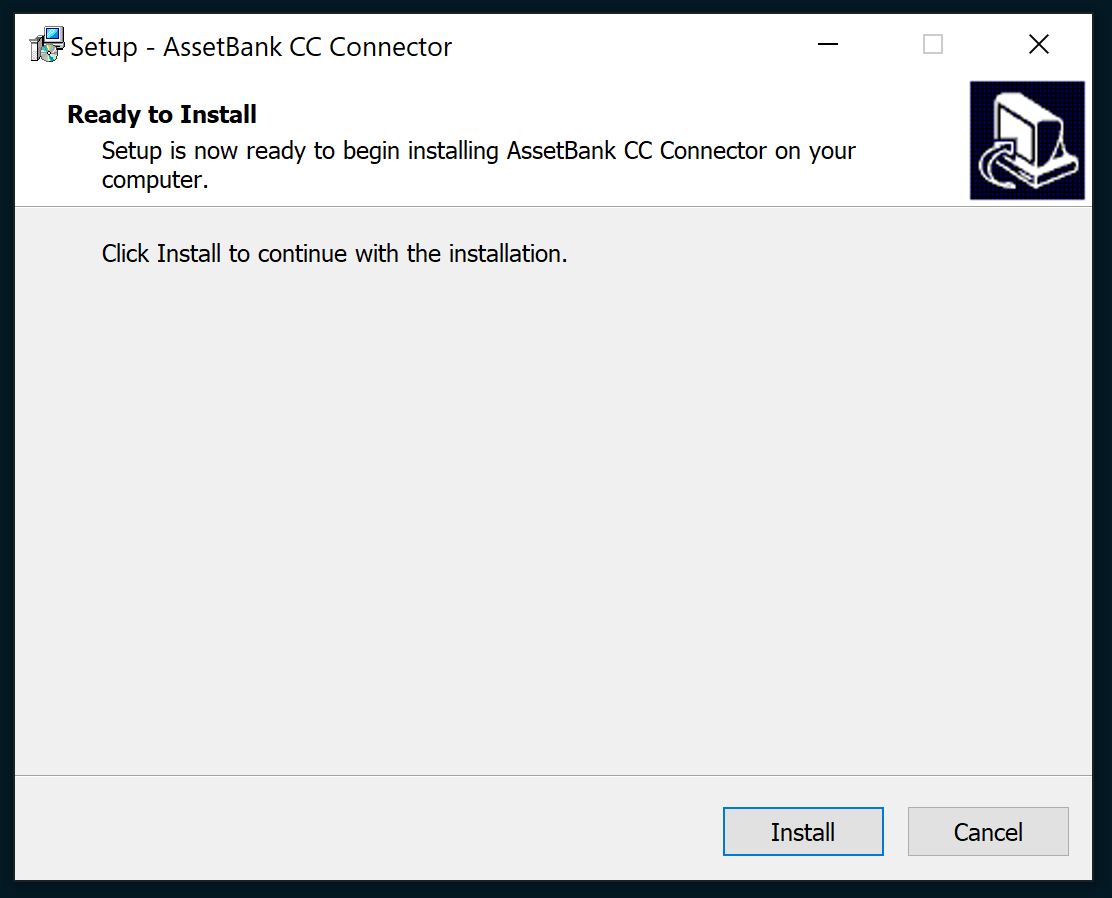 Once the install is complete open an Adobe CC application and you will see the following dialogue box. If you already have a license key click 'Yes' and input your license key.


If you do not yet have your license key select 'No'. You will be able to activate your license later but until you do you will only be able to import 3 images from your Asset Bank.
To activate your license at a later date select 'Asset Bank' from the menu and click 'Activate'.

From this menu, you can also deactivate your account which will allow you to activate the connector on a new computer.
Once activated you will need to connect to your Asset Bank instance and authenticate with your user. The extension should open automatically but if it doesn't open the 'Window' menu, find the 'Extensions' section and click 'Asset Bank CC Connector'. You should see the following window.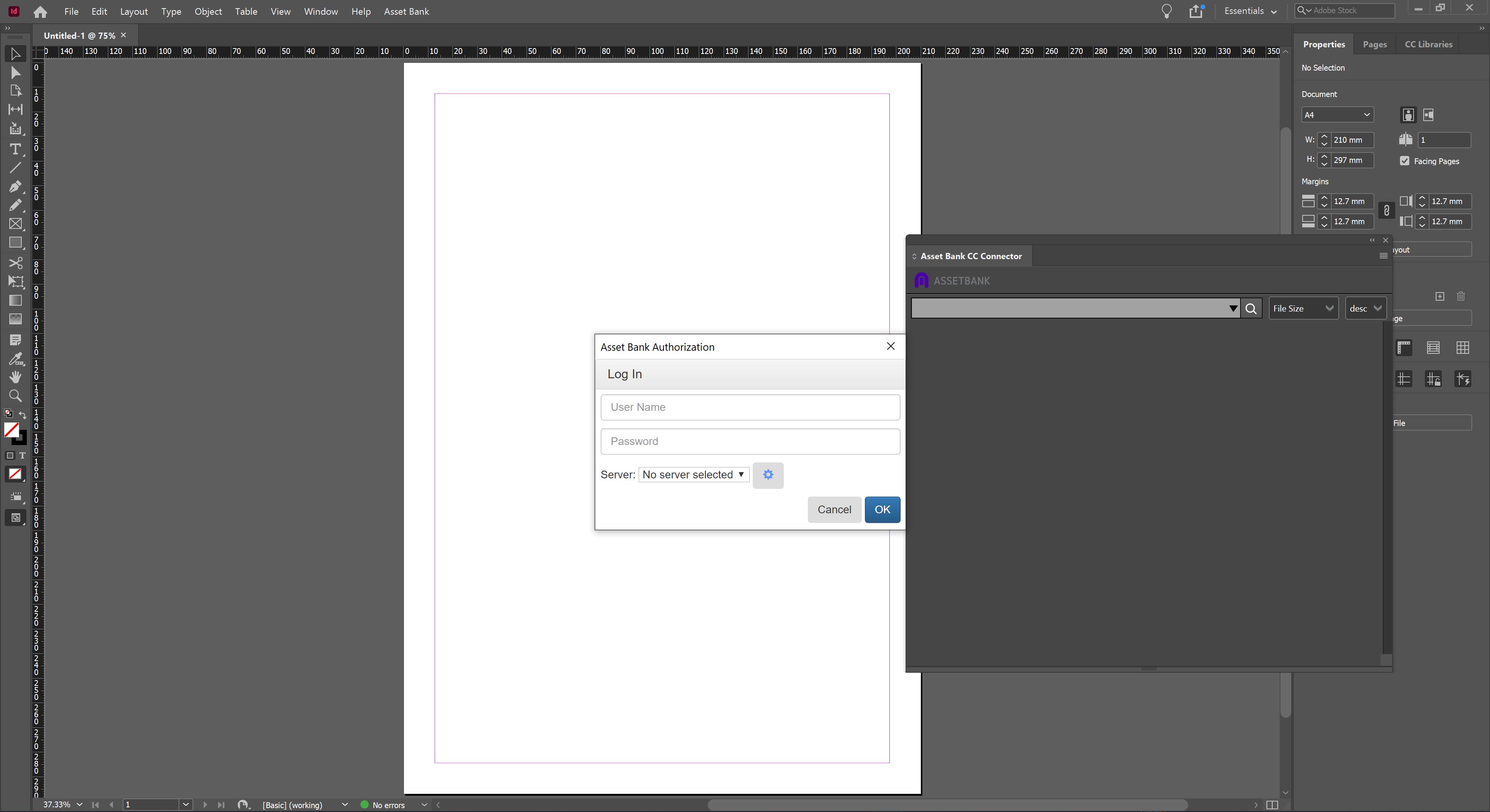 Click the cog next to Server where you can add the details of the Asset Bank instance you're connecting to. The Server URL is the base URL of the Asset Bank you're connecting to which can be found in the About section of Asset Bank. Usually, there is a link to this in the footer of all Asset Bank pages and the URL example is https://companyname.assetbank-server.com/assetbank-companyname/. The Server Name is chosen by you as a memorable name for your Asset Bank.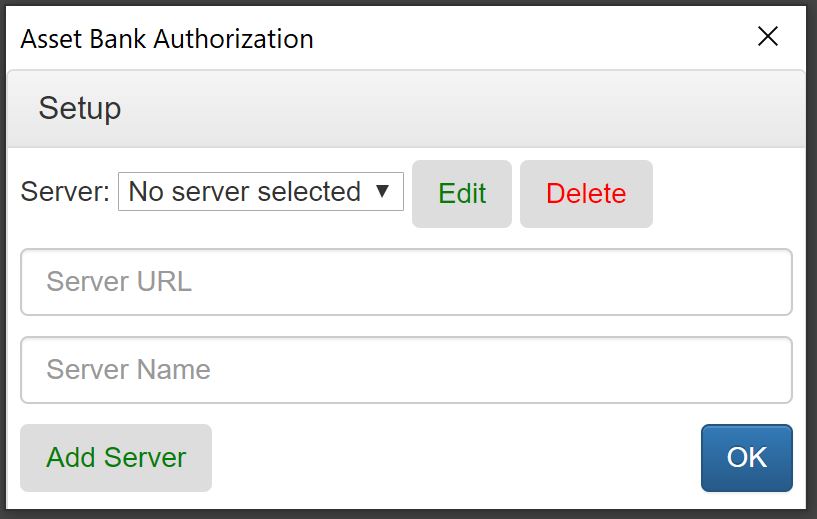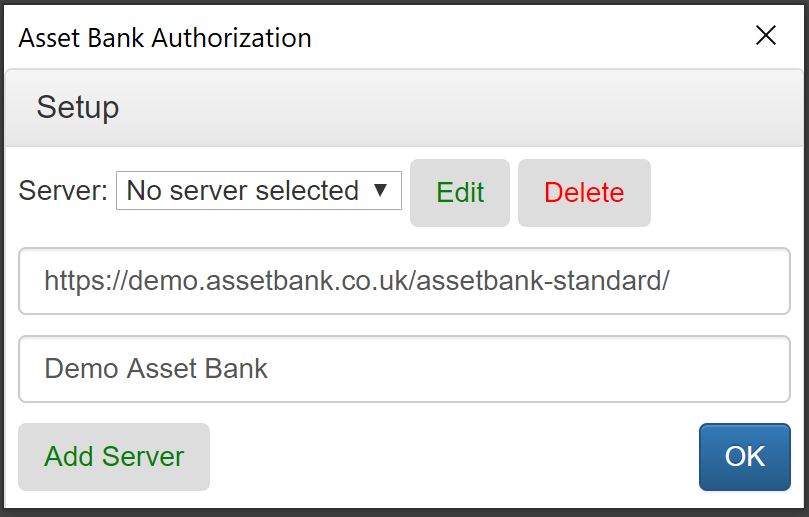 Click 'Add Server' and the connector will store the details. Click 'OK' to return to the login form where you can log in using your usual username and password.
For details on how to use the connector see our general Adobe CC Connector documentation.