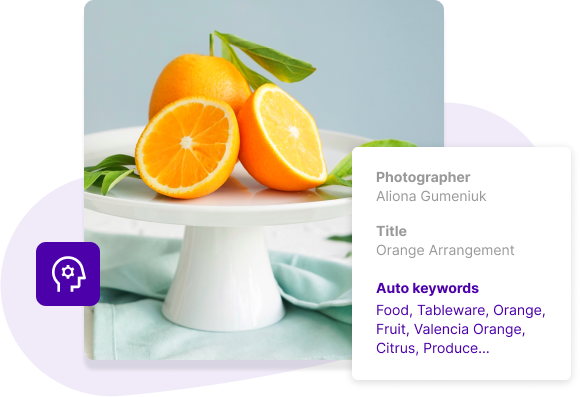 Asset Bank Auto Tagging uses AI technology to automatically add keyword tags to image assets. This then helps improve the search function, which is central to the success of a DAM, as assets now include tags that the upload user may not have added. For existing clients who want this activated, we can retrospectively add auto-tags to all their existing content.
There are four types of Auto Tags currently available:
Object tags - Identifies objects in images based on shape, size, colour.
OCR tags - Identifies any text in images.
Face tags - Identifies whether an image contains a face or not.
Landmark tags - Identifies famous landmarks in images.
By default, there is a limit of 10,000 Auto Tagging requests per month. If you have all four types configured, each asset you upload will make four requests. If you find that you regularly exceed your monthly request limit please contact our Customer Support Team.
You can change the tolerance of the Auto Tagging service in Admin > System > Auto Tagging Settings with a number between 0-100 which reflects the accuracy of the tags. The more accurate the service, the fewer tags you will generate. This has no impact on your monthly allowance.
Note, a setting of 70 gives you a good number of auto-tags that are high in confidence.
Auto Tagging is a Professional / Enterprise license feature available to customers hosted on our Cloud platform. To enable Auto Tagging please
contact our Customer Support Team
.