Apr 2018
Sharing your assets just got easier, as users with sharing permissions can now generate public-facing download links.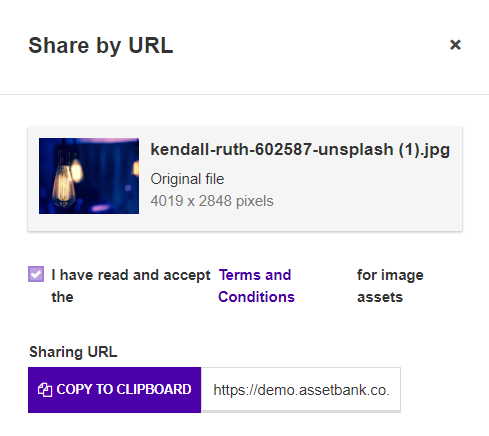 This feature is really useful for quickly sending individual or collections of assets outside of Asset Bank, as an alternative to email or third-party sharing solutions that you may already use.

NB: Non-admin users will require "Can download original files" permission to be allowed to share by URL.

All URLs expire in 30 days.