Nov 2023
November version release includes various interface updates giving Asset Bank a fresher, modern look, improved usability and overall better user experience.
Revamped Download Options page with a cleaner design and options to edit your usage types

Email Templates moved to their own tab for easy access - Admin > Content > Email Templates: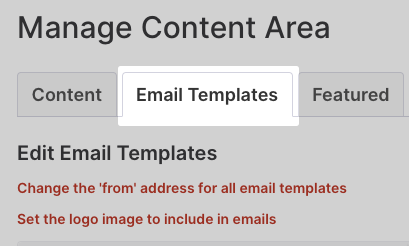 Modernised 'Manage Lightboxes' page, now with an option to easily switch between Lightboxes. The delete button was renamed to 'Delete assets' and moved lower down the dropdown to prevent confusion and accidentally deleting assets in a non-recoverable way.


Visual rotate editor allows you to easily update your asset orientation:


'Cloud only