Oct 2023
We have retired legacy duplicate detection options (e.g. file size, filename) and have replaced these with an option that finds matches based on each file's unique digital fingerprint. This will also match even if the file has a different filename.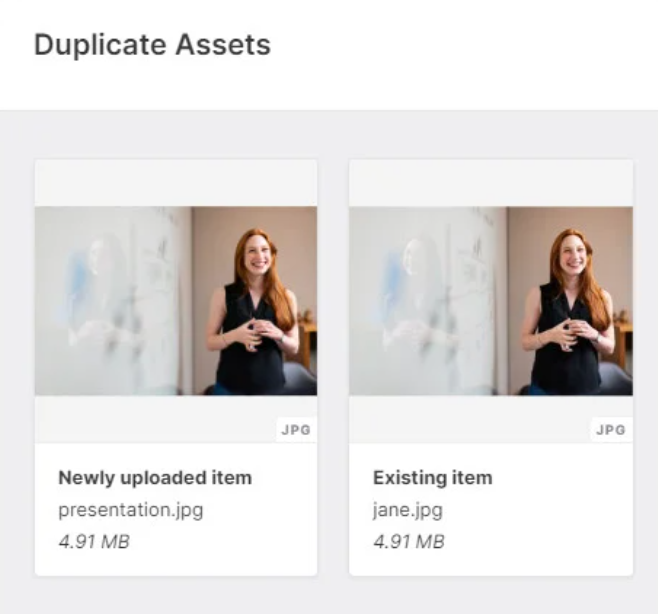 This option will replace the old, less accurate, matching algorithms on upload and in duplicate reports in the admin area.
Perceptual matching
Note, if you currently use perceptual matching on upload, this will be unaffected. (This is the option that finds duplicate images, even if they have different dimensions, filenames and file extensions - but have the same image content.)
If you have any questions then please contact us.
Cloud only