Depending on your permissions you may need to request approval prior to being granted download permissions. When accessing an asset details page the Download button will be replaced by a notification message informing you of this.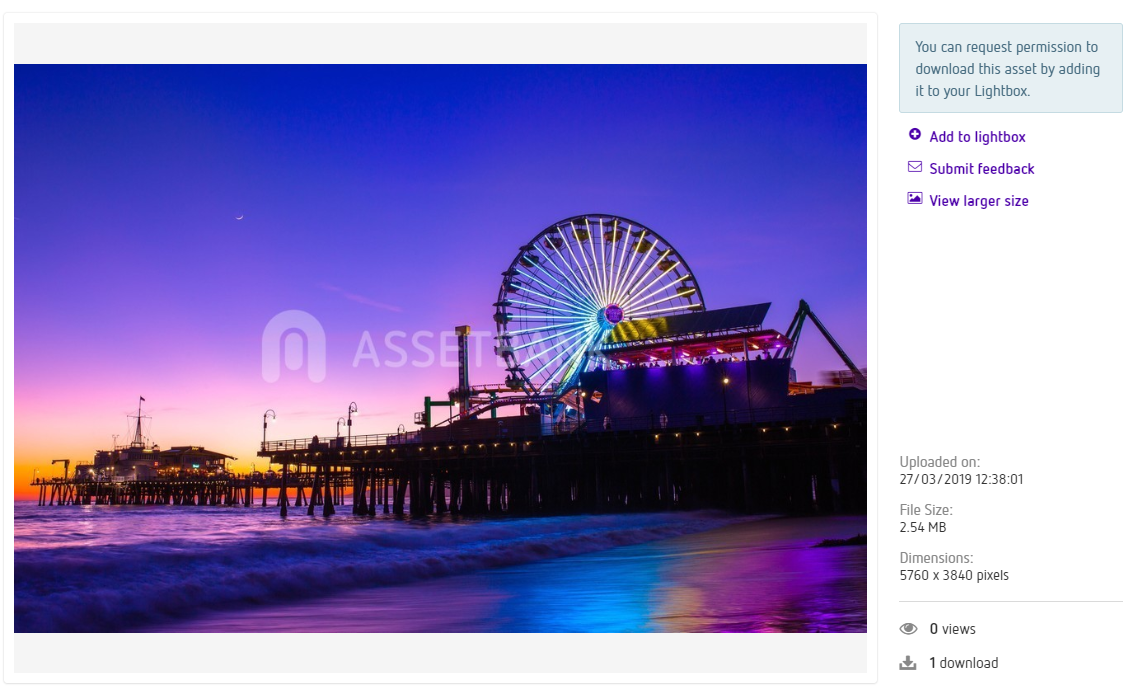 It is easy to then add the asset to your Lightbox to request download permission for this asset. If you need to download multiple assets then you can add multiple assets to your Lightbox before sending the download request.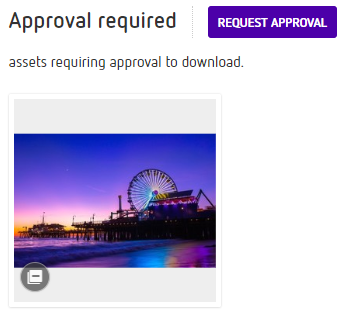 You can enter notes against each asset, if required, and then click 'Submit' to send the request to an admin user. The Intended Use field allows you to advise the admin what download option you intend to use following approval. However, once you have download permission you will not be restricted to this choice so it is not a final decision.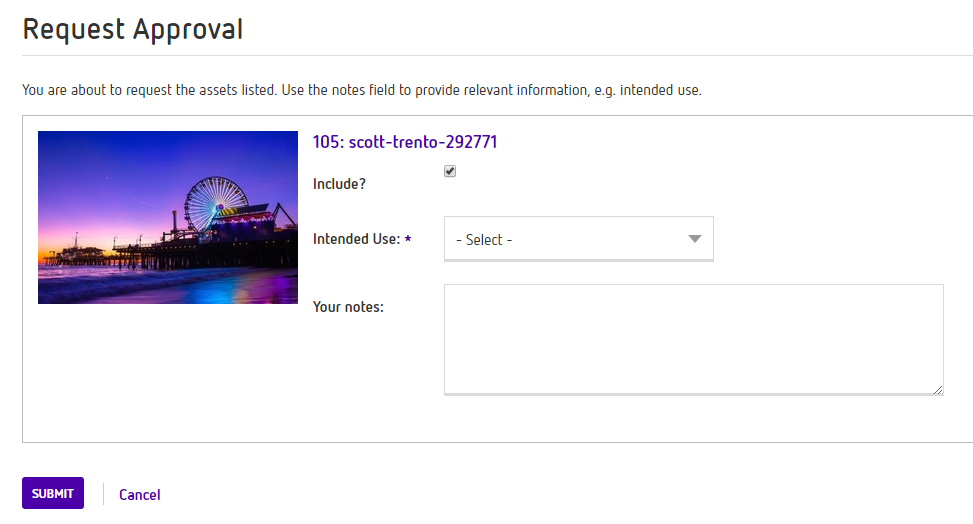 When your download requests have been approved (or rejected) by an admin user you will be notified by email. After logging into Asset Bank, you can see which assets have been approved by going to the My Lightbox page. If the admin user entered comments against an asset you can view the notes by clicking the link 'Approval details'.
All approved assets will now be listed under the section 'Ready to download'.