If you have permission to download original files (without approval) from an administrator then you are also able to share the asset with other users.
When viewing your asset, you can find the share options in the menu to the right of the preview.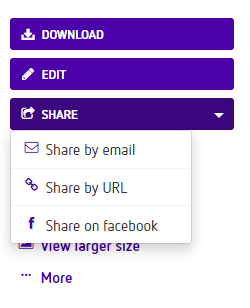 Share by Email
When sharing via email simply specify one or more email addresses and add a message that will be included in the email. The recipients of the email will receive a link to directly download the assets without needing any login credentials. If you are sharing multiple assets they will be collected together in a zip file for the download process.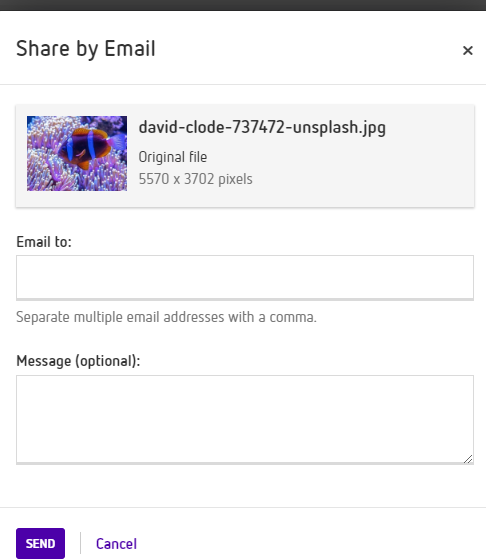 If your Asset Bank is not visible to the internet then it is possible to configure your Asset Bank to send the file as an attachment rather than a download link.
Share by URL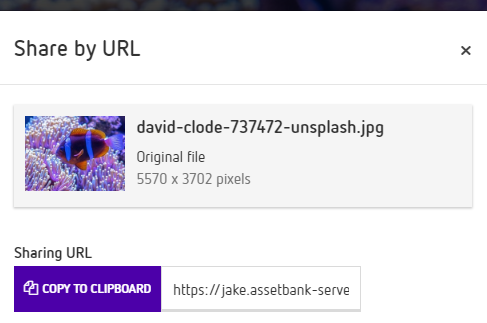 Upon selecting 'Share by URL', AssetBank will generate a public-facing download link that you can share with others as an alternative to email or third-party solutions. The URL will automatically expire in 30 days.
Share on Facebook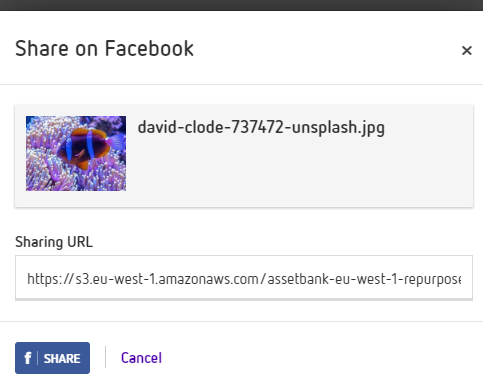 There is also the option to share the asset directly to Facebook; selecting this option will allow you to choose your visibility options for the post and also add a message. If you are not already logged to Facebook then you will be prompted to do this prior to the share action.