Asset Bank allows you to add custom content pages which you can use to display informational content, provide links, or even to display content hosted outside your Asset Bank.
They are accessible in the Navigation bar - a great place to promote information you feel is important. In the image below the 'Getting Started' and 'Brand Guidelines' are both custom content pages.

To add a custom content page:
Log in as an admin user, and navigate to Admin > Content > Menu Items and click the "Add a new custom content page" link below the existing menu items.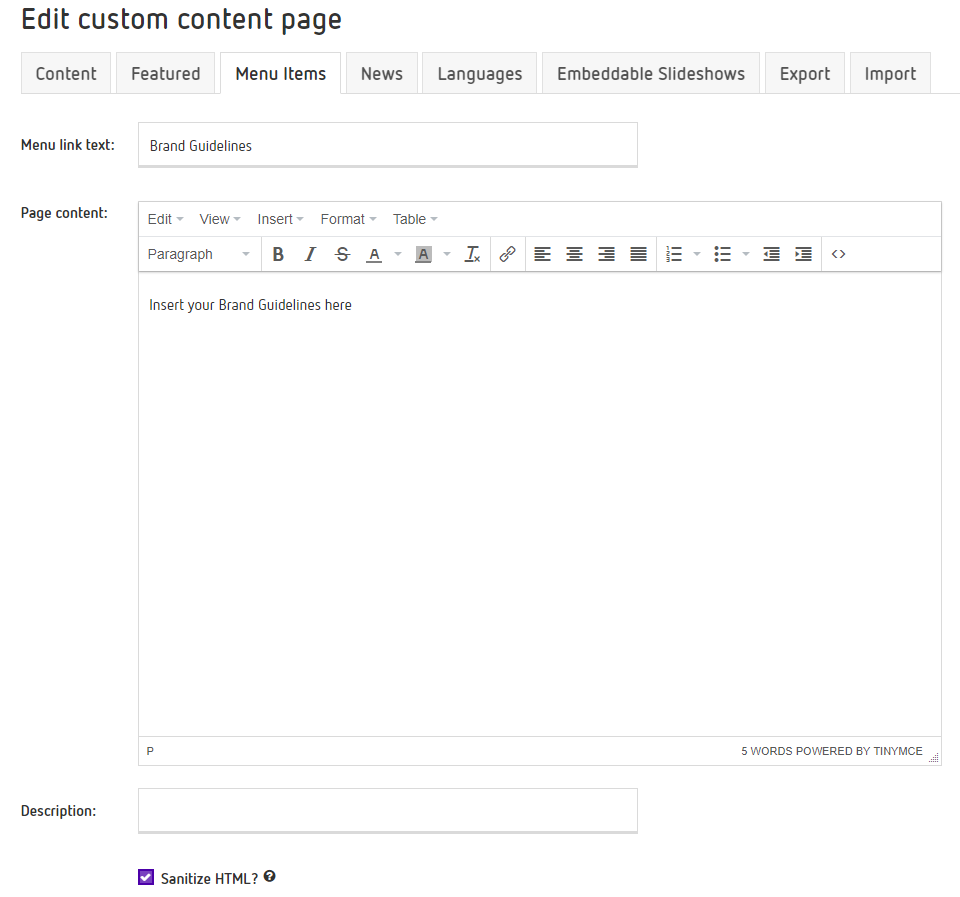 The Menu link text is the name of the page as it will appear on the left hand navigation links. Add the custom content you want to display in the Page content area, you can style text and add images using the icons at the top of the content window. The HTML link allows the addition of more advanced content such as links or iFrames to externally hosted content. The Description of the content is optional, and will display under Menu Items against the new page.
The Santitize HTML button will be ticked by default. Usually Asset Bank sanitizes HTML to remove scripts and dangerous markup, if you need to include embed code or scripts and you trust the users who can edit content you can turn this off.
Once Save is clicked, the new link should immediately be visible.