If you're an administrator you can quickly check how much storage your Asset Bank is using by going to the following page:
Admin > System > Storage Devices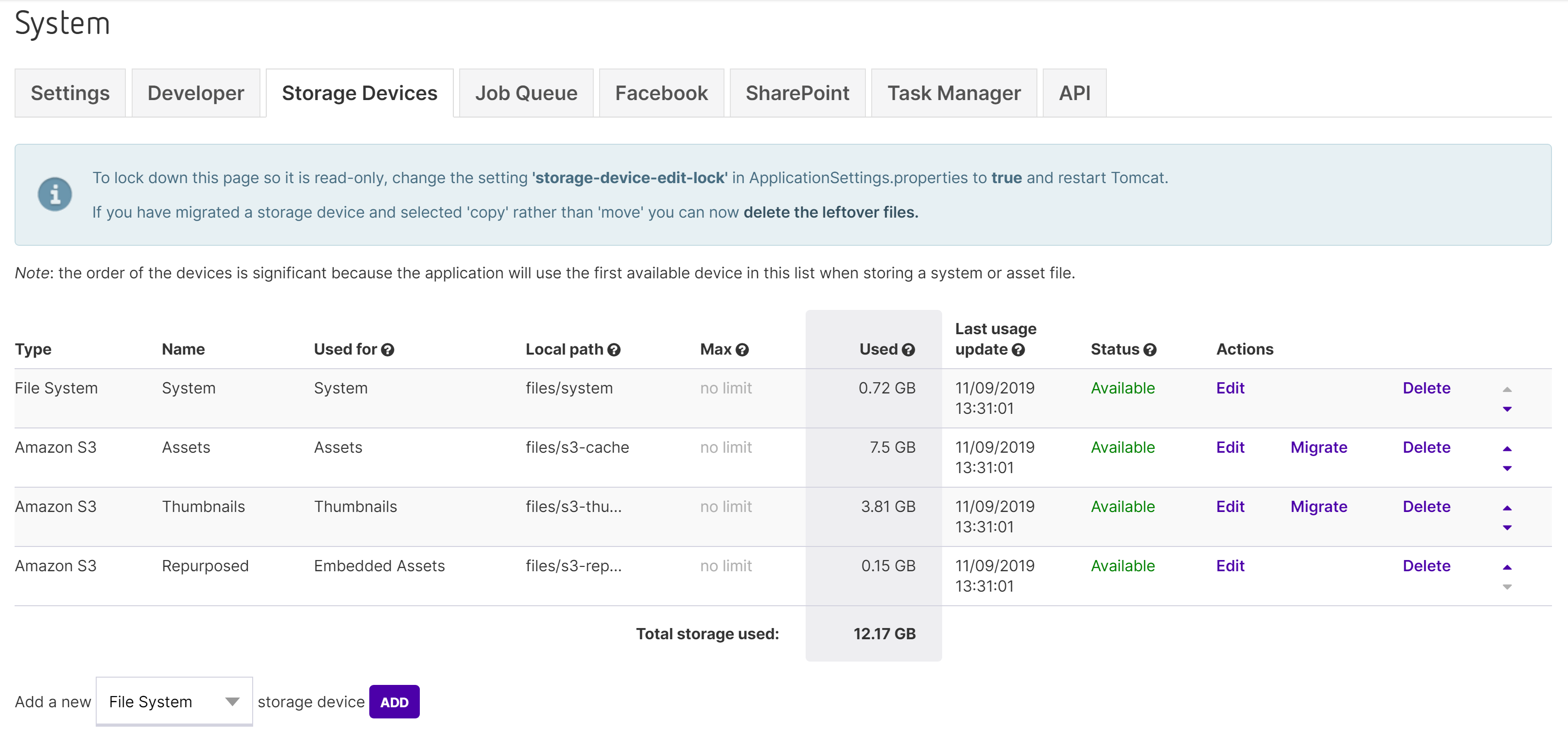 These numbers update relatively quickly but it is worth bearing in mind there can be a delay.
In older versions of Asset Bank the Storage Devices page may appear a little differently and will not give you a total for storage used. But, by summing the "Used (MB)" column you will be able to keep an eye on how much storage you're using in total in order to ensure you remain within your contracted limits.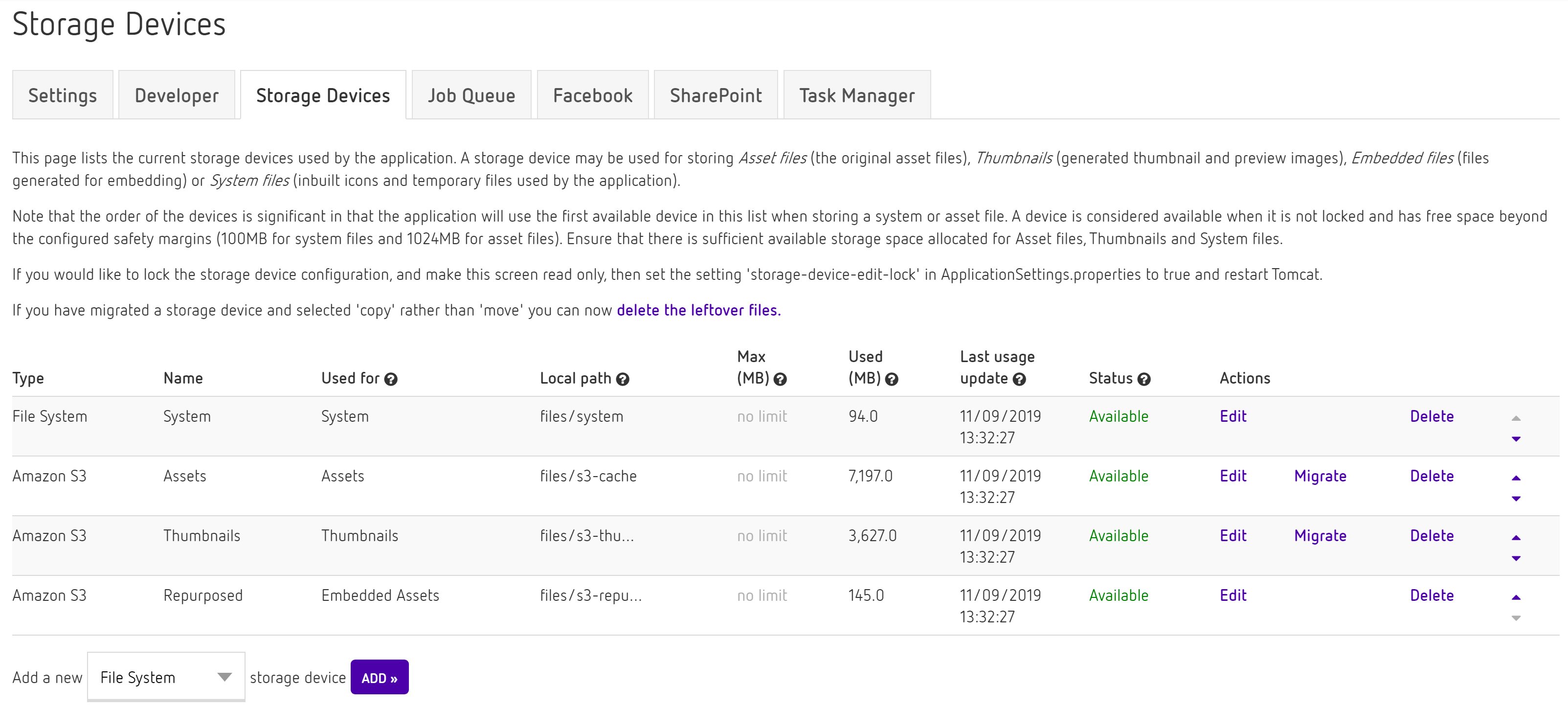 There is also a small portion of your storage associated with the application itself, which is called "local storage". This isn't displayed on this administrative page, but it does count towards your limit. The amount used here is generally low unless you've got a large number of embedded assets or published lightboxes.
If you need an exact reading on your storage, please get in touch.