Mar 2015
You can already share items by email during the download process. However, in order to make this feature more accessible and visible we have created a 'Share' button that appears on the Asset Details page. Currently this only allows the emailing of a copy of the original to your target recipient(s), however this will be extended to offer more sharing options in future releases.
To activate this functionality post upgrade you will need to go to:
Admin > System 'Asset Share Settings'
Then set 'Sharing enabled' to Yes.
Note, currently this functionality does not as yet respect daily download limits or agreements, so do not activate this if you are using this functionality.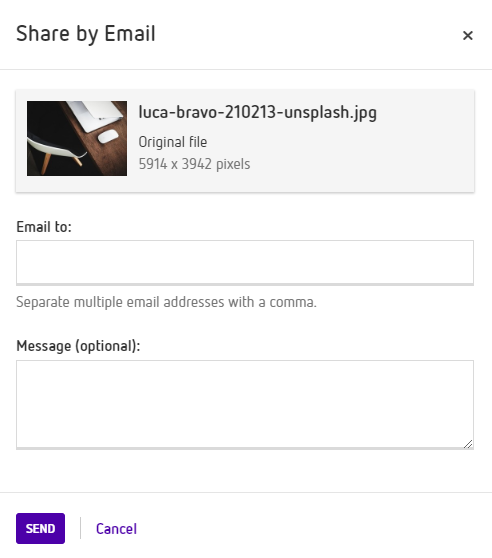 The email recipient will receive a link to download the asset/s: