Apr 2015
We have improved the format of the emails generated by Asset Bank. They are now displayed in a nicely formatted HTML template and use better fonts. You can now also configure Asset Bank to include your organisation's logo at the top of each email.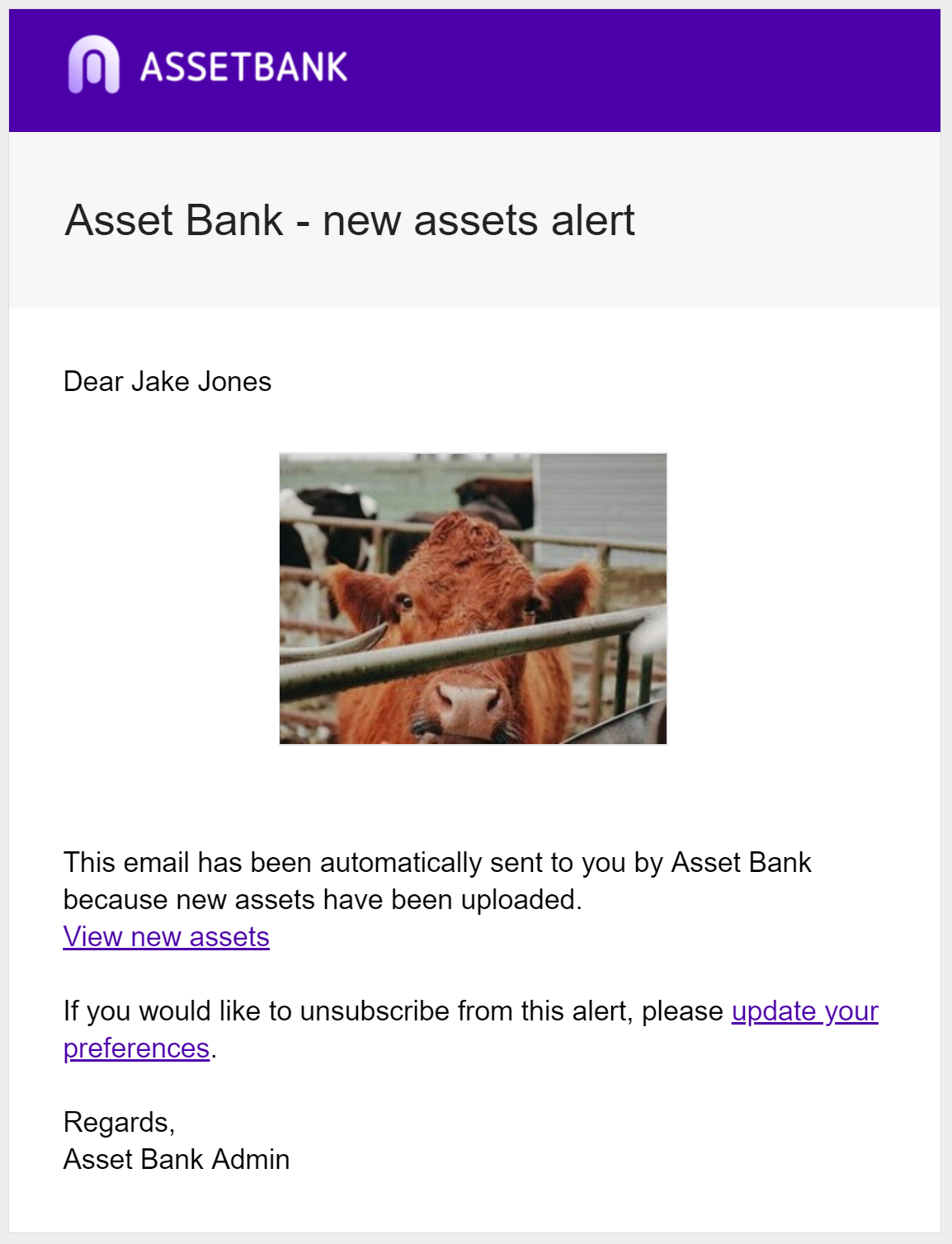 To add your logo, please read the instructions found here:
Admin > Content > Email templates [edit] > "Set the logo image to include in emails"