May 2017
Quickly preview Microsoft Office documents online without having to download them.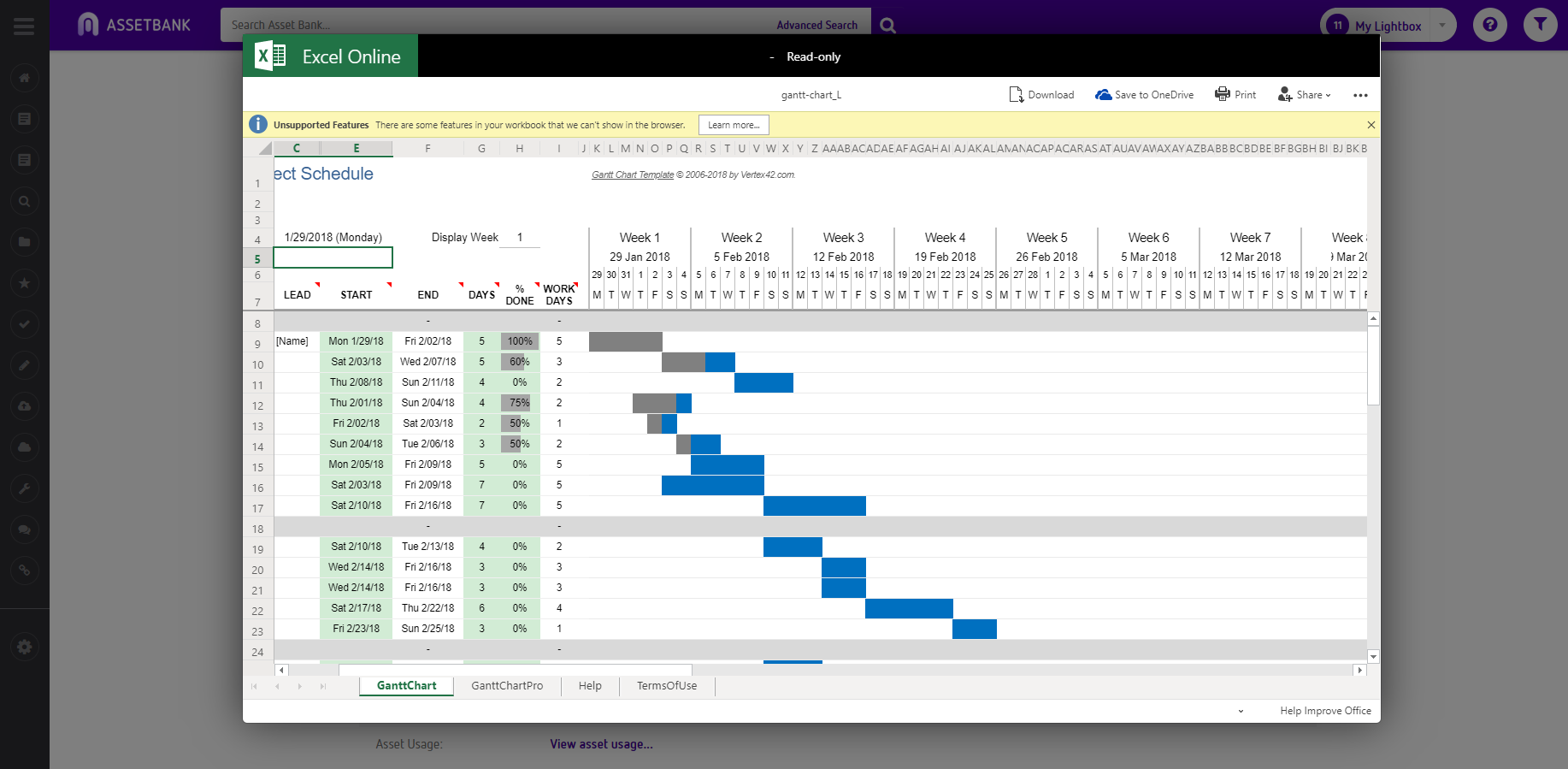 Our new Microsoft Office integration allows users to preview PowerPoint, Word and Excel documents directly within Asset Bank. Taking advantage of Microsoft's Office Online viewer, users can now scroll through multi-page documents and even view a Powerpoint slide show online.

NB: Excel documents larger than 5MB and PowerPoint and Word documents larger than 10MB cannot be previewed using this integration. This is a design decision taken by Microsoft rather than a limitation of the Asset Bank software. Currently supported file formats are doc, docx, ppt, pptx, xls, xlsx.
This integration is exclusive to customers hosted on our cloud hosted platform.
To enable this integration please contact our support team today.