Mar 2017
Allows your users to read PDF files without the need to download them.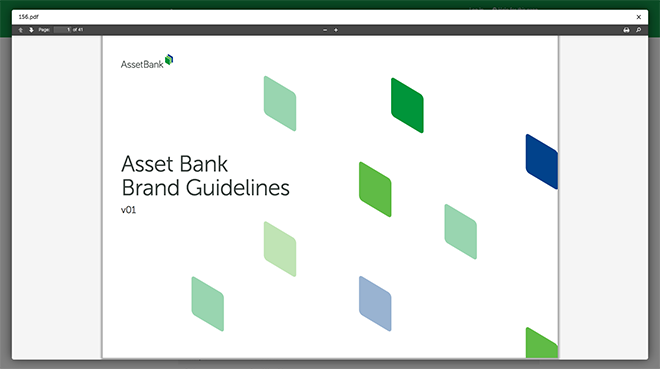 We challenged our design team to come up with an all-new experience for viewing PDF files in Asset Bank, and they have delivered! Our gorgeous new PDF Previews provide your users with an unparalleled, full-screen preview of all your PDF assets.

Non-admin users will require download permissions to preview PDFs.