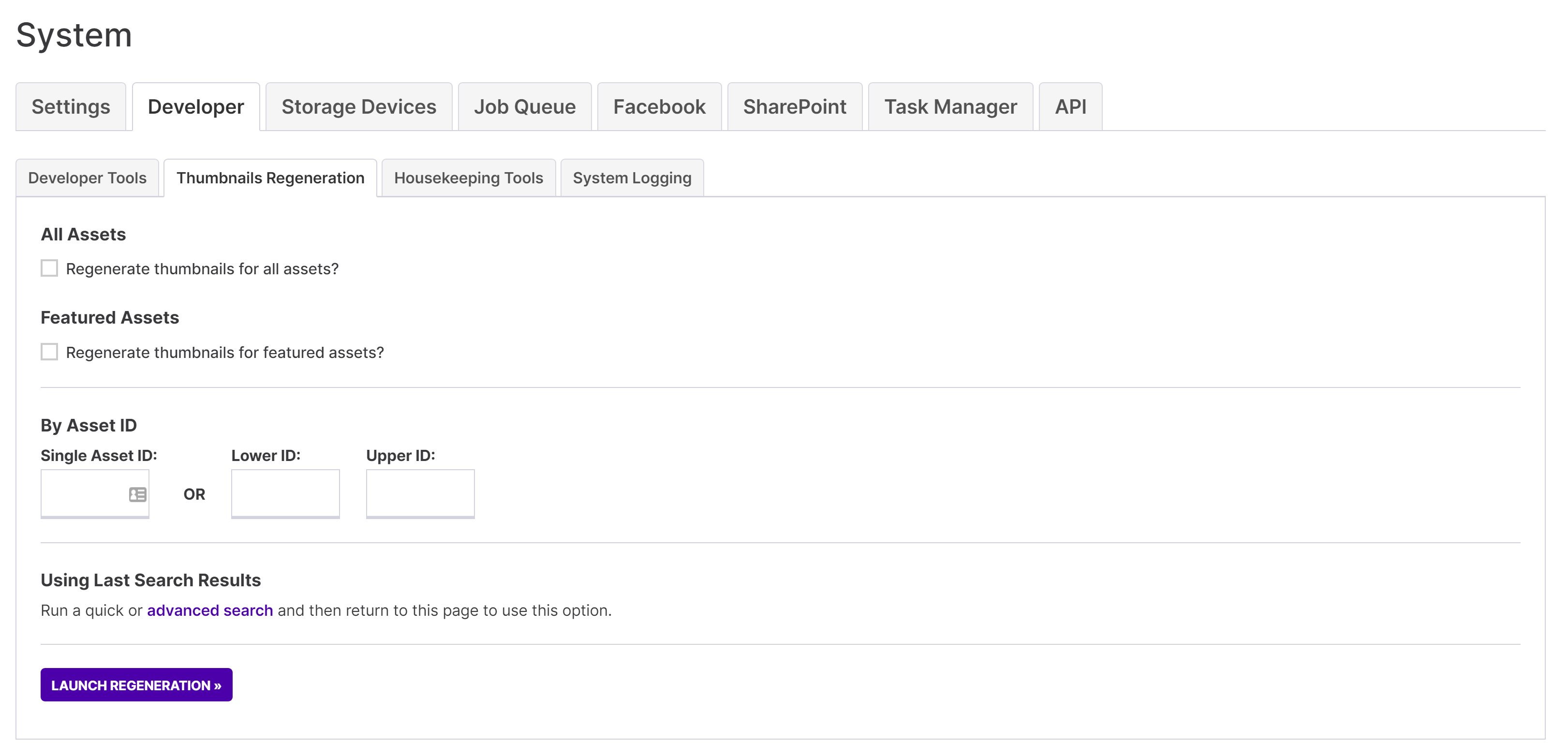 By default, Asset Bank generates thumbnail files for assets upon upload. These thumbnails are the preview images used in areas such as the browse & search results screens, lightboxes & homepage saved/featured/recommended searches.
There may be times when you need to manually generate new thumbnails, for example after an upgrade to account for larger preview sizes, or when removing an old thumbnail and needed to regenerate a new one from the original file.
Admin users can action this within Admin > System > Developer > Thumbnails Regeneration
There are several options. You may choose to regenerate thumbnails across all assets on your site

Note that the length of time a full asset regeneration takes is dependent on the total amount and size of assets in your library.
You may also choose to regenerate only your featured assets.

An asset ID can be entered to regenerate a single asset
Or you can regenerate multiple assets using an asset ID range

Recent versions of Asset Bank also allow you regenerate a selection of assets based on a quick or advanced search