Asset Bank now supports hCaptcha as a replacement for Google reCaptcha to prevent bot/spam messages on forms. hCaptcha provides more reliable bot detection while being simple for humans to solve. We've chosen to use hCaptcha as they extremely focused on user privacy and do not track visitors when they view or interact with the form.


Why hCaptcha?
Prevents automated bots from submitting forms
hCaptcha is focused on user privacy
Does not track users who view or interact with it
Does not serve cookies that track users across web pages
It's simple for humans to solve
Where will it be added?
hCaptcha will appear on your Asset Bank's registration page (if enabled) and on the contact us page if captcha has been optionally configured. Here's what it looks like on the register page: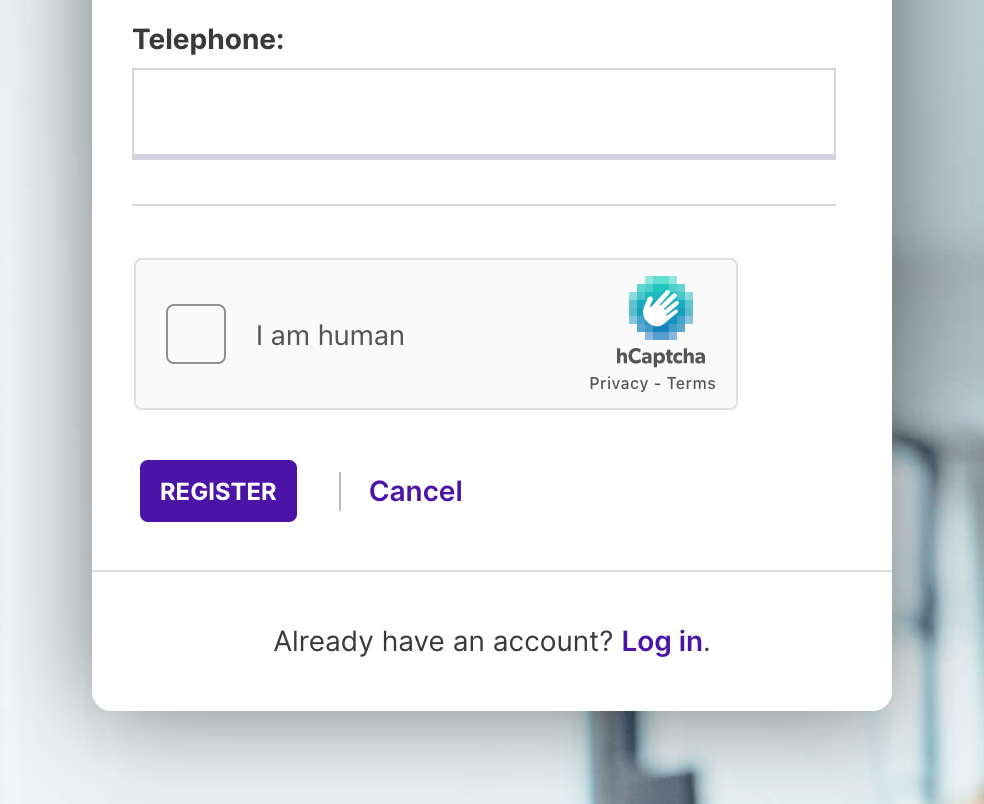 How do I complete it?
Once you have filled out the form fields you simply click the checkbox within hCaptcha:



You will then be prompted to solve a simple puzzle like the one below: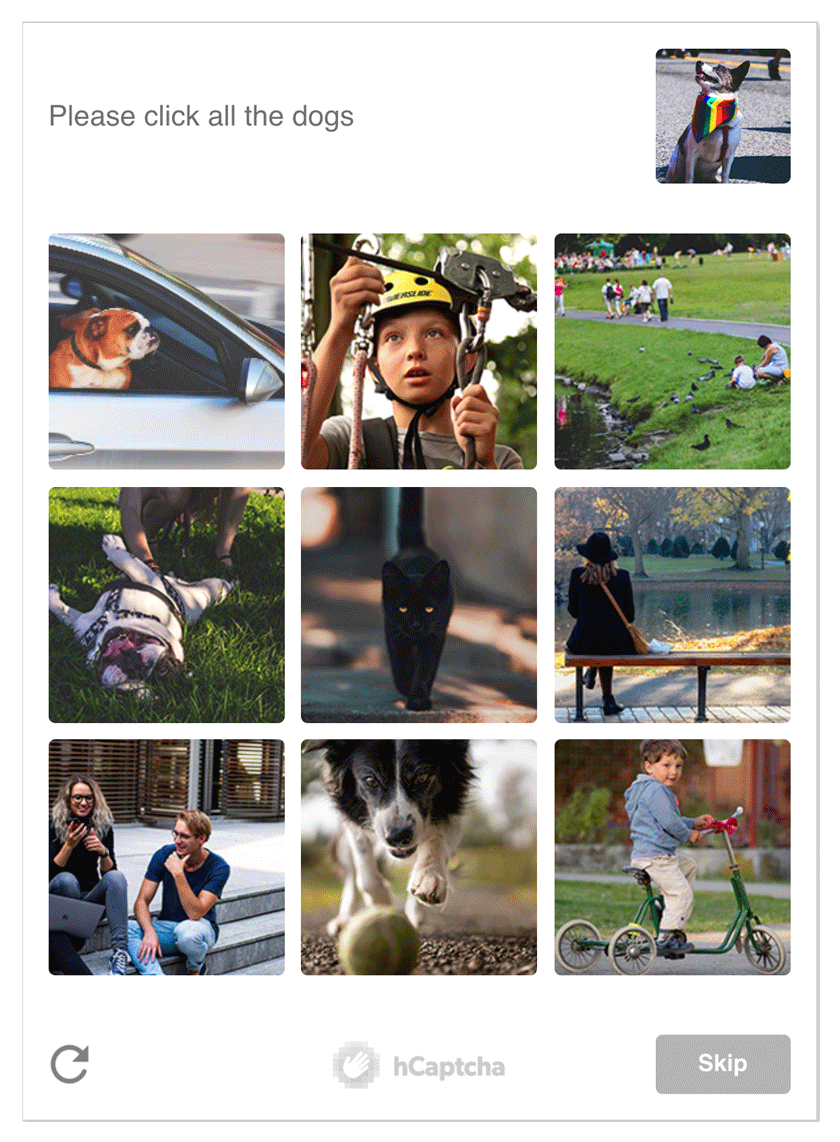 Once solved, you will be able to submit the form as per usual and carry on with your day.