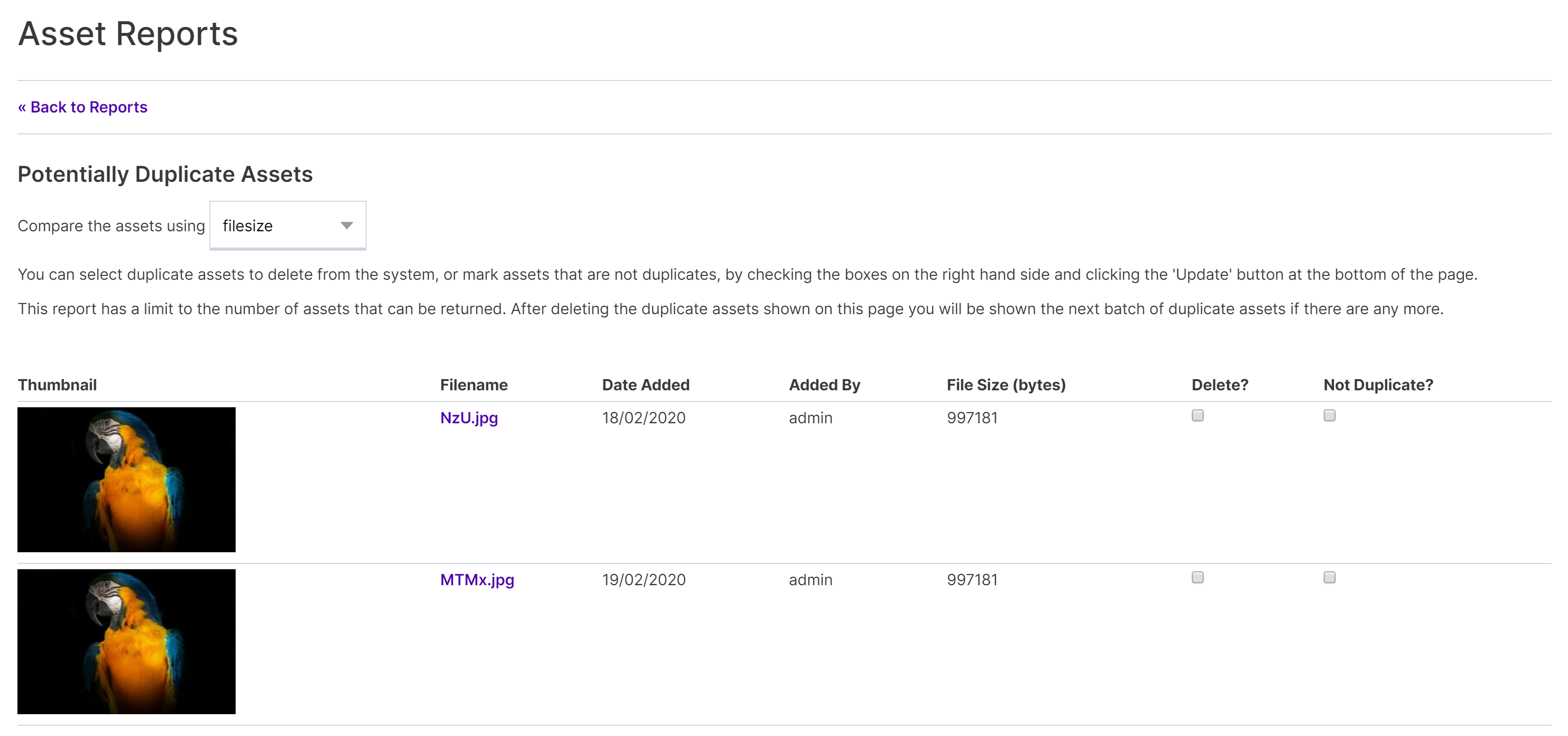 If you're worried that there are duplicate assets in your Asset Bank the quickest way to identify them is by running a Duplicate Asset Report.

In the Admin > Reports > Asset section of Asset Bank admin users can run a Duplicate Assets report which identifies duplicate assets based on filename, filesize, both or threshold. Threshold matching requires that assets have the same file size in bytes and are either...
Smaller than the ApplicationSettings.properties setting duplicate-asset-size-threshold in size.
Have the same original filename.
It's also possible to detect duplicate assets on upload. Our help centre article on Duplicate Asset Detection will help on-premise clients set this up. Cloud-hosted customers will need to contact our Customer Support Team to help set this up.