Masks are images that can be overlaid on asset images during the asset download process.  Mask images should have transparent areas to allow the original image to show through.
To add or remove masks go to 'Download Options' in the Admin menu and then click on the Masks tab.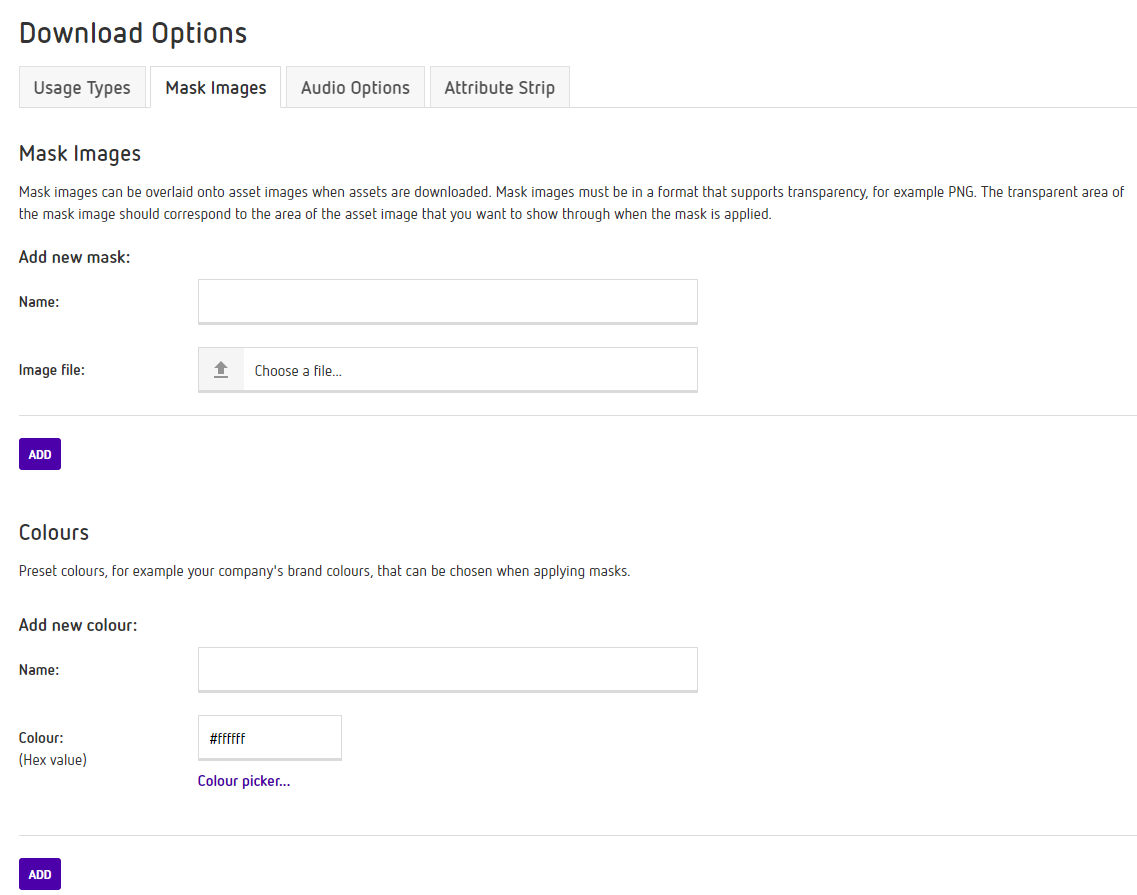 Availability
Masks were introduced in version 3.578 of Asset Bank.  They are only available when credit strips are disabled (credit-strip-enabled=false in ApplicationSettings.properties).
Requirements for Mask Images
Mask images must be in a format that supports transparency, for example PNG. The transparent area of the mask image should correspond to the area of the asset image that you want to show through when the mask is applied.
Mask Colours
By default the masked area takes its colours from the colours of the mask image. However, when a colour is chosen then the non-transparent areas of the mask are filled with that colour before it is applied.
You can define preset colours at the bottom of the Mask Images page.
Preset Masks
All masks are available on the advanced download tab.  However, you can define preset masks and mask colours for the quick download tab on the usage type format admin page.