The Approve Items page enables an administrator or user in a group that has been provided with 'Approval' permissions to review and approve or reject asset requests - whether they are upload, edit, or download requests.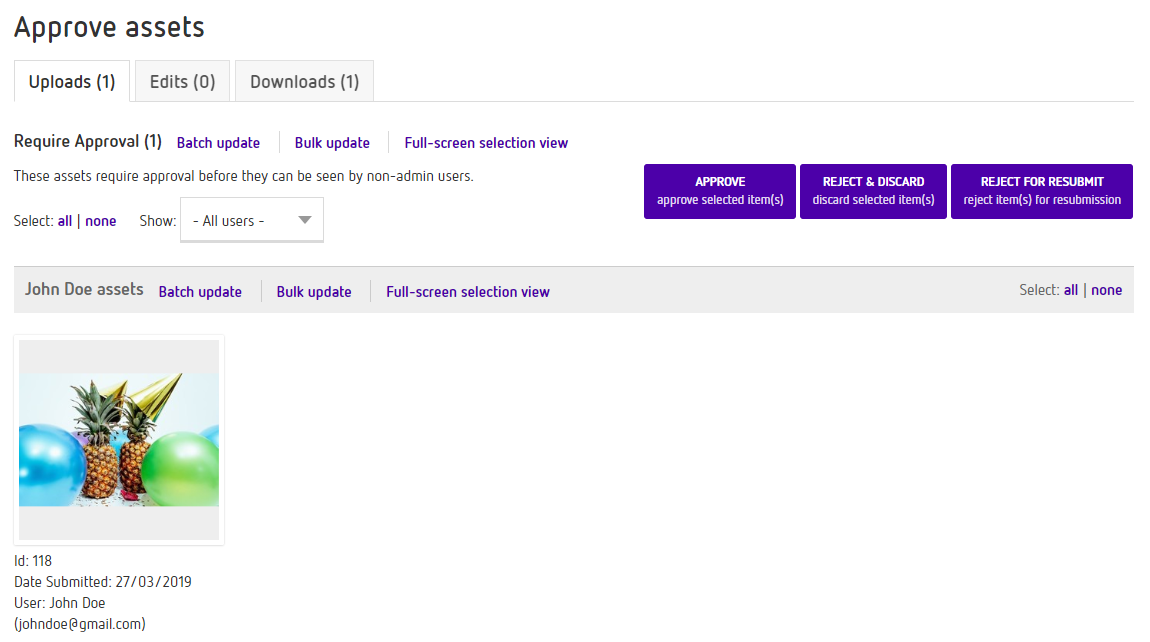 Users may have permission to perform upload or edit tasks subject to approval. In this case, their new files or changes will enter a 'requires approval' state and the users who have permission to approve the request are notified by email that there is an asset awaiting approval.
The approver can then visit the Approve Items section and see a list of all the items that are waiting approval. Items are split out into separate tabs for uploads, edits and downloads, and within each section are organised by user.
The user can click the checkbox for each asset that they want to act on before clicking one of the action buttons (Approve, Reject & Discard, Reject for Resubmit). Choosing the Reject for Resubmit action will give the user the opportunity to enter an optional message that will be sent back to the original user.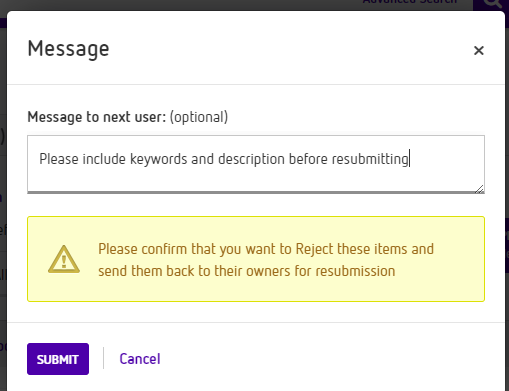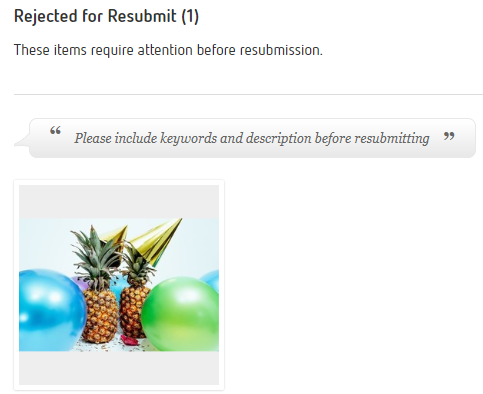 Either the approver or the original user can perform updates on the assets pending approval, either asset-by-asset or by using either bulk or batch update options.
Providing groups with permission to approve assets is controlled in the group folder permissions screen.