Promoted Assets

Promoting your assets is a way of showcasing them on the homepage in a dedicated "Promoted Items" image strip.
The 'View All' link allows a user to see all assets that have been promoted by an administrator.
To promote an asset, simple check the 'Promoted Asset?' checkbox when editing an asset.

At this point you may also choose to set an expiry date (this is not mandatory by default), after which the asset would be removed from the 'Promoted Items' strip.
To make the expiry date mandatory, clients hosted with us can ask our support team to enable it. Clients who host Asset Bank themselves should change the ApplicationSettings.properties setting:
asset-promotion-expiry-date-is-mandatory= true
Promote assets also at the Folder level
If you are using the promoted asset checkbox to populate the homepage, you have an optional method to also increase visibility of promoted assets when your users browse folders. In the Admin > Folders menu, [edit] the folder you wish to add promoted assets to, and select the checkbox to 'Show promoted items on the browse page of this folder'.

Note that the default setting of 10 for the number of promoted assets displayed on the browse page can be changed if needed. If you are hosted with us, please contact our support team to update.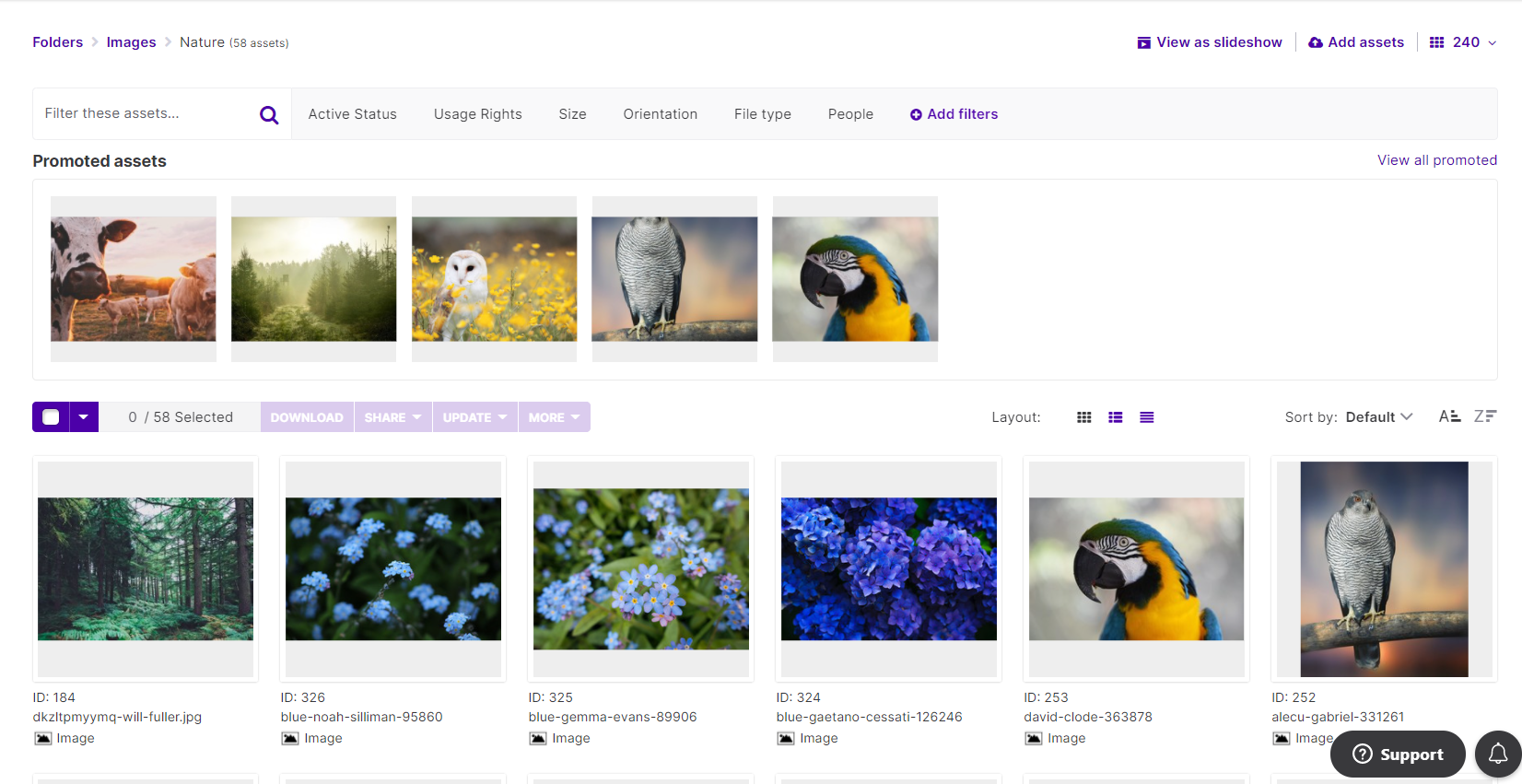 Asset visibility
Users will only see assets that they have the relevant permission to see, whether they are Promoted or Featured.
There is a setting in Admin > Content > Featured > 'Update the featured asset visibility settings' that will allow you to set the Featured asset as 'visible' to all users of the system, regardless of the group permissions that would normally apply.