Selecting assets is as simple as hovering over an asset preview and left-clicking the checkbox as shown above. When you have made a selection there are several actions available.

Here are some other ways to quickly select multiple files:
Quick Select
The quick select tool allows you to quickly select all assets on a page: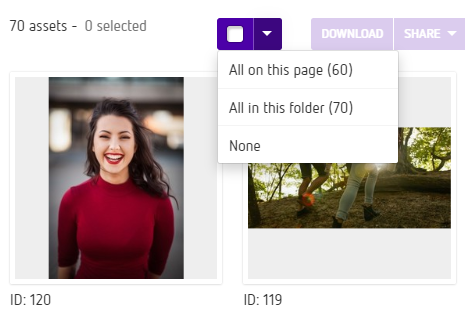 By clicking the arrow to the right of the quick select tool, you can choose between selecting all assets on a page, or all within the folder you're currently viewing.
Shift+Click Selection
You may also select a large number of assets in just a few clicks rather than selecting each individually by using "shift+click" functionality: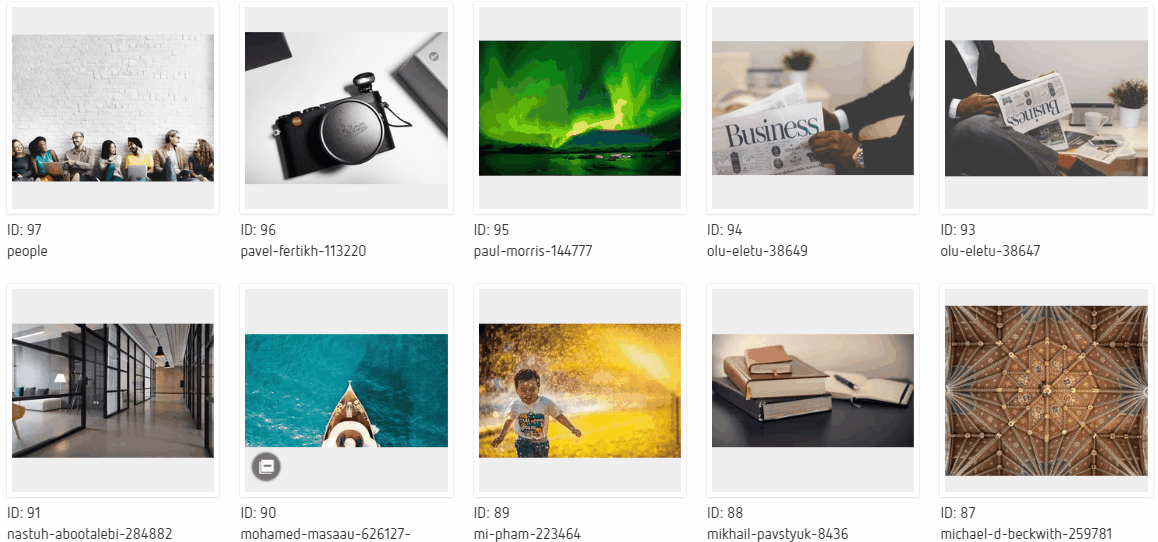 To use the Shift+Click Selection:
Select an individual asset
Press and hold the Shift button on your keyboard
Click on any asset that is further down (or up) the page
Release the Shift button
All of the assets between the first and last selected asset will be automatically selected.
Shift+Click Selection can be used to select any number of assets that are on the same page.