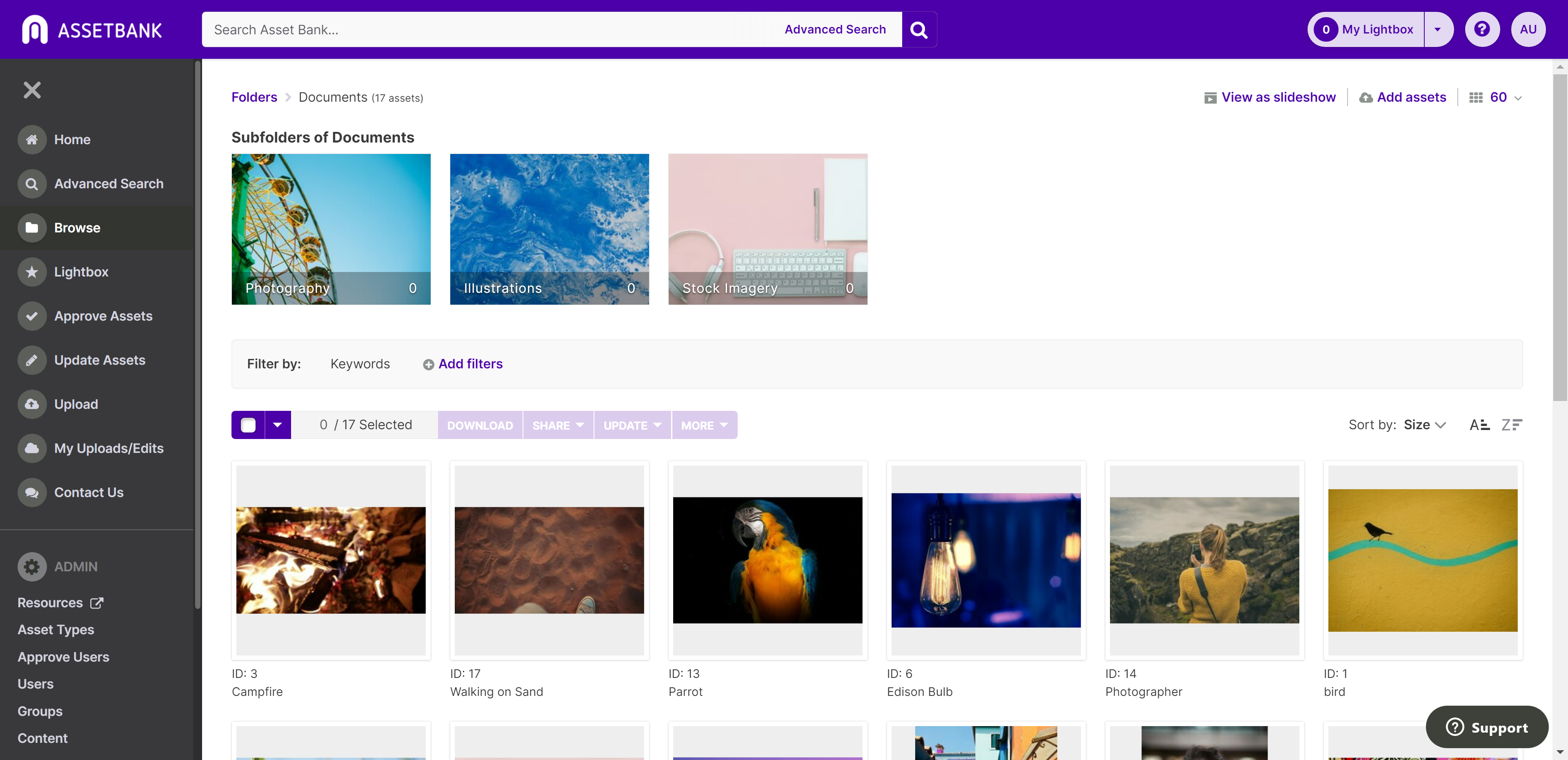 In addition to the browse section on the homepage, you can access the full browsing area with additional options by 'Browse' left hand navigation menu. From here you can browse the assets in the system in a variety of different ways, including by Folder, by Keyword, or by Popularity.
For each of the assets you will see summary information, for example its ID, title, a short description and a thumbnail. You can see the full details of the asset by clicking on the thumbnail of the file. You can add the asset to your lightbox by clicking the 'add to lightbox' icon that appears when hovering over a thumbnail.
A breadcrumb trail is shown at the top of the page to show you where you are in the folder hierarchy and also enables you to quickly navigate back to a higher level.
The number that is shown when looking at a folder or sub-folder is the total number of assets in that category, including those in further sub-folders.
Filter Bar
Filter Bar allows users to filter down the assets visible in the current browsing page based on a general keyword search or attributes.
Sorting
The list of currently visible assets can be ordered by a range of attributes or some commonly requested sorting methods such as 'Most downloaded' and 'Recently added'.
Previous Versions
Search
When within a folder a new search field is displayed that allows you to search for files within that folder only. If configured there will also be a link that enables you to search within the folder using additional attributes.
Options
You can change the order that the assets are displayed in by using the sorting option on the right-hand side. You can also change the number of assets displayed on a page or refine your search.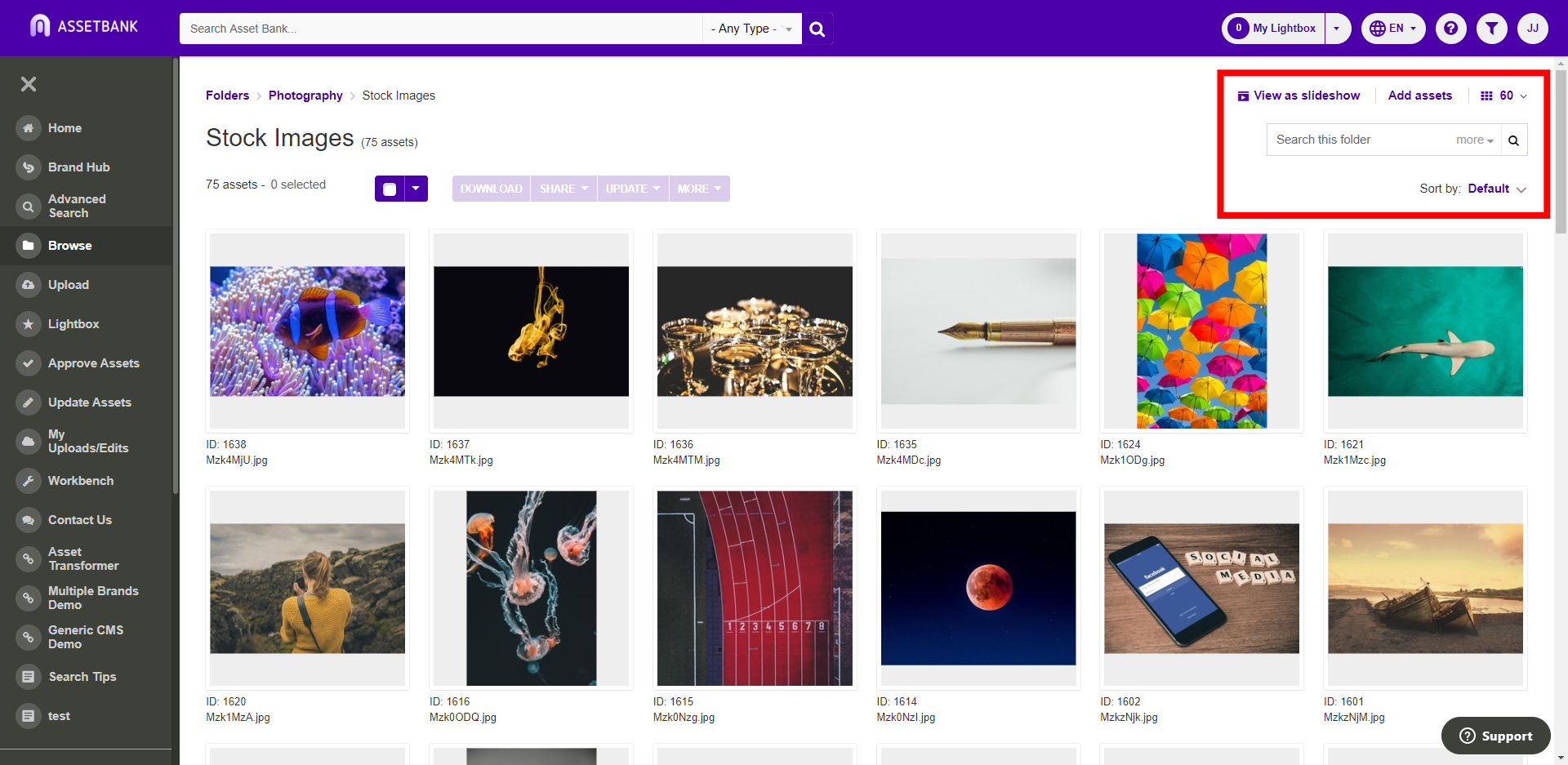 Older versions of Asset Bank will display the sorting options as a dropdown menu. Using the 'options' button on the right-hand side of the screen enables you to change the order that the assets be being displayed in, and also change the number of assets displayed per page.

When you first expand down the Options you will see quick links to Default and Most popular sorting, and if you click More... you will be given a list of attributes you can sort by and the option to sort ascending or descending.
What next?
From this page there are a number of different ways of selecting your assets, and a range of different actions you can perform.