Dec 2021
Published Lightboxes are a great way to share content with external recipients. When publishing users have the option of adding a password. But what if you, as an admin, want to ensure that all content shared in this way is password protected? You can now do this via the Published Lightbox configuration options. You can find these here:
Admin > Publishing > Lightbox Publishing Actions (tab) > "Update Lightbox publishing settings"
You will then see the new option that allows you to make passwords mandatory for all Published Lightboxes.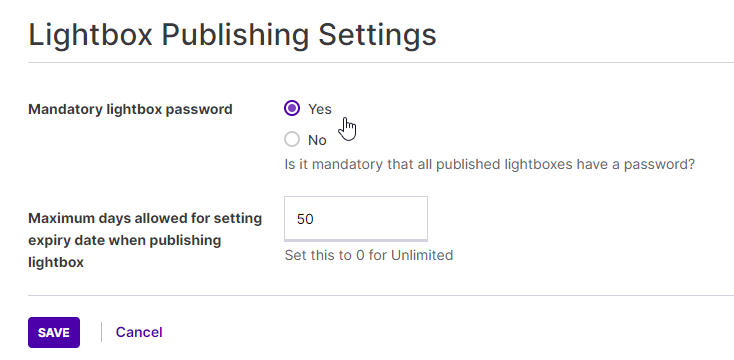 Note, you can also set the maximum period before a Published Lightbox is unpublished and becomes unavailable to the external recipient.