Attribute Templates allow you to apply a predefined set of metadata to assets upon upload. For example, if you were uploading a collection of assets from an event, you could create an Attribute Template that completes the description, usage rights and keywords for all assets as a starting point.
To create an Attribute Template, navigate to your profile page and select the 'Attribute Templates' tab.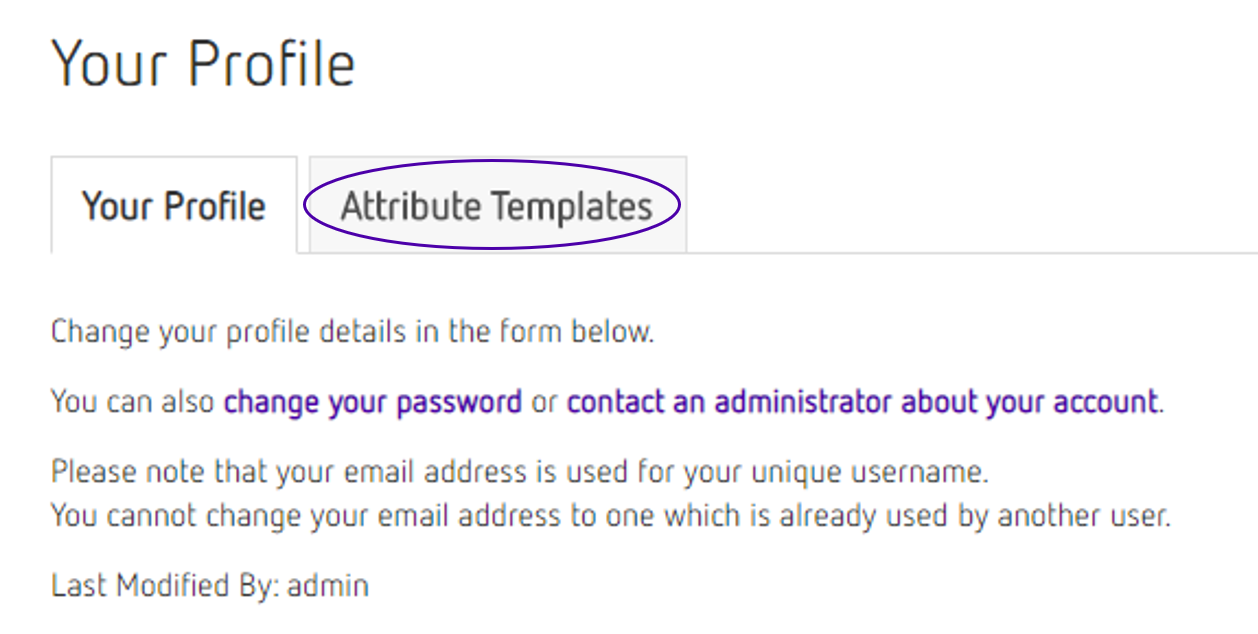 Click 'Add a new attribute template >>' and then 'Specify search criteria'.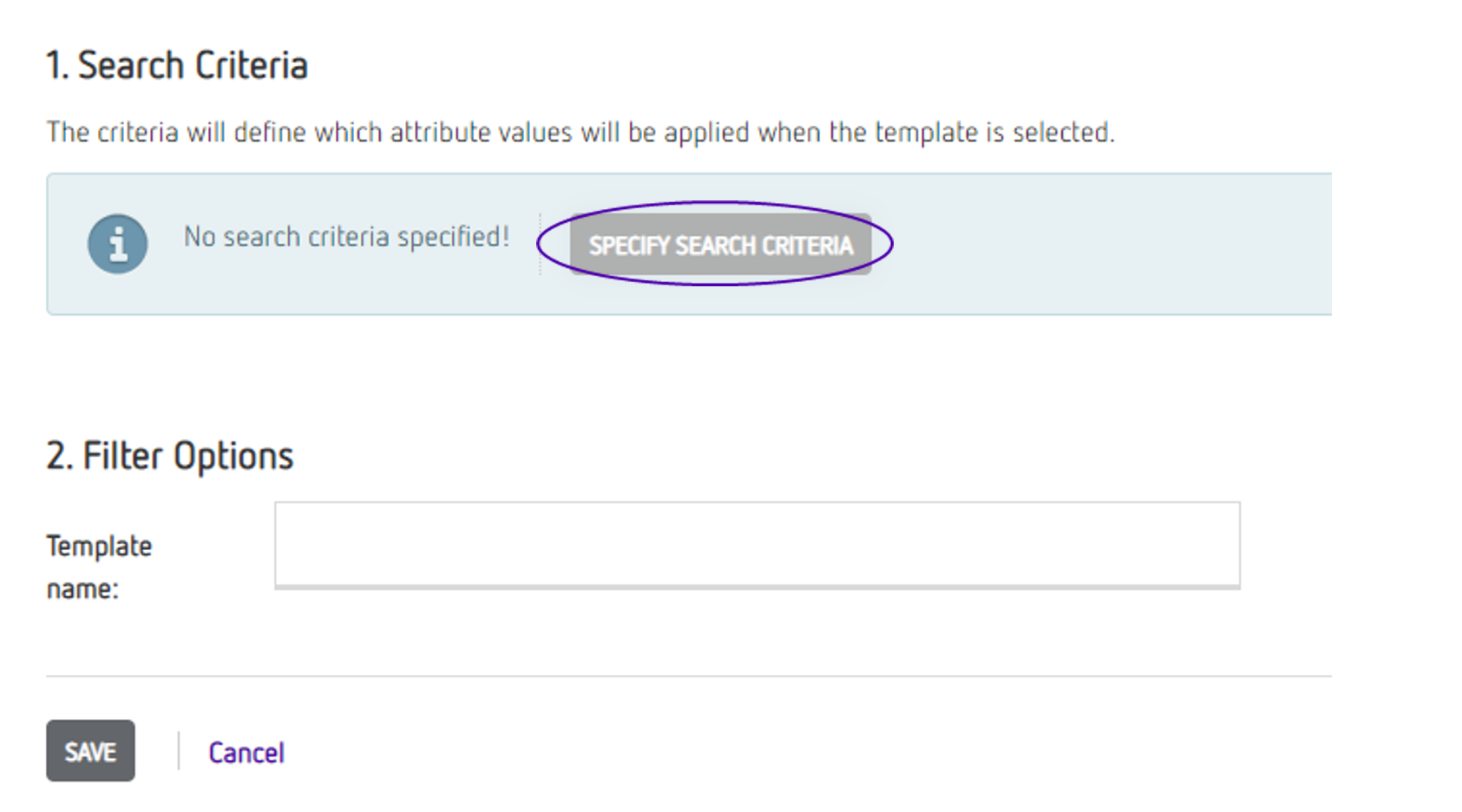 Fill out the fields you would like the template to populate and click 'Save and close'. Although this is very similar to the Advanced Search page, what you are doing here is creating the template metadata you want to be able to apply to your assets.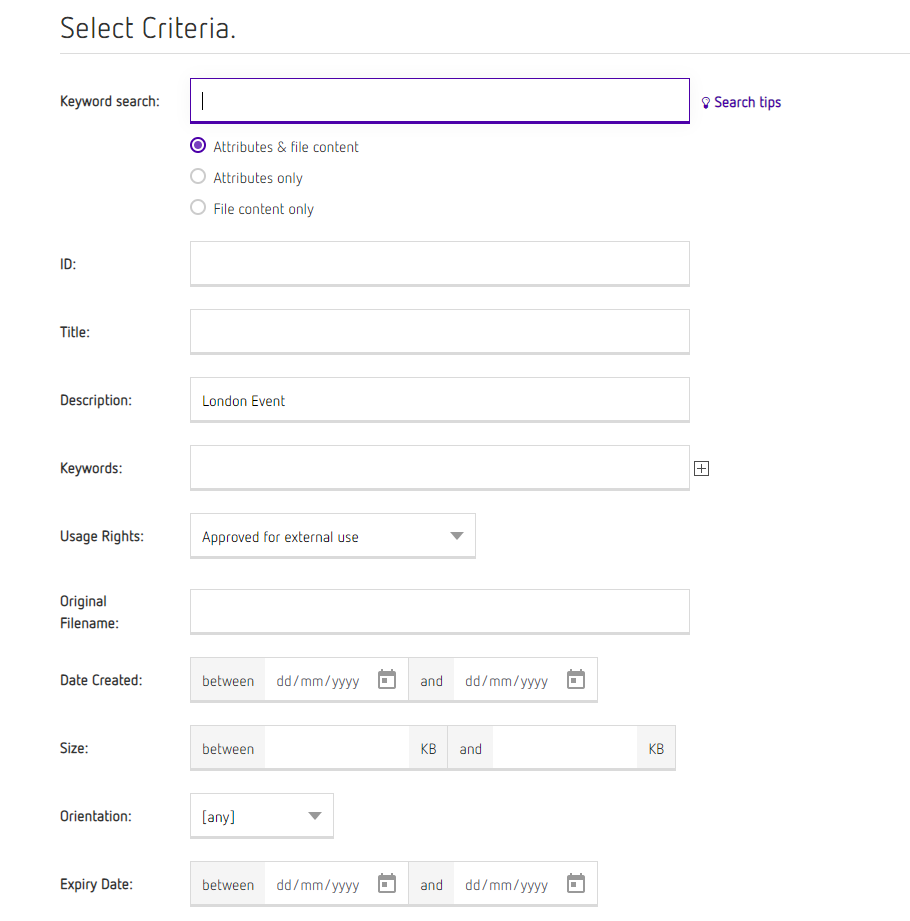 Next, give your template a name and click 'Save'.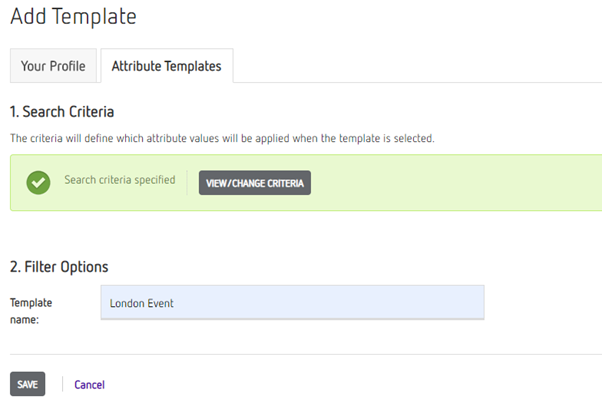 Now that your template has been created, when you go to upload an asset you will see the 'Use an attribute template' drop-down option.

Select the template you would like to apply to the asset, and you will see that the fields become populated with the metadata you specified when setting up the template.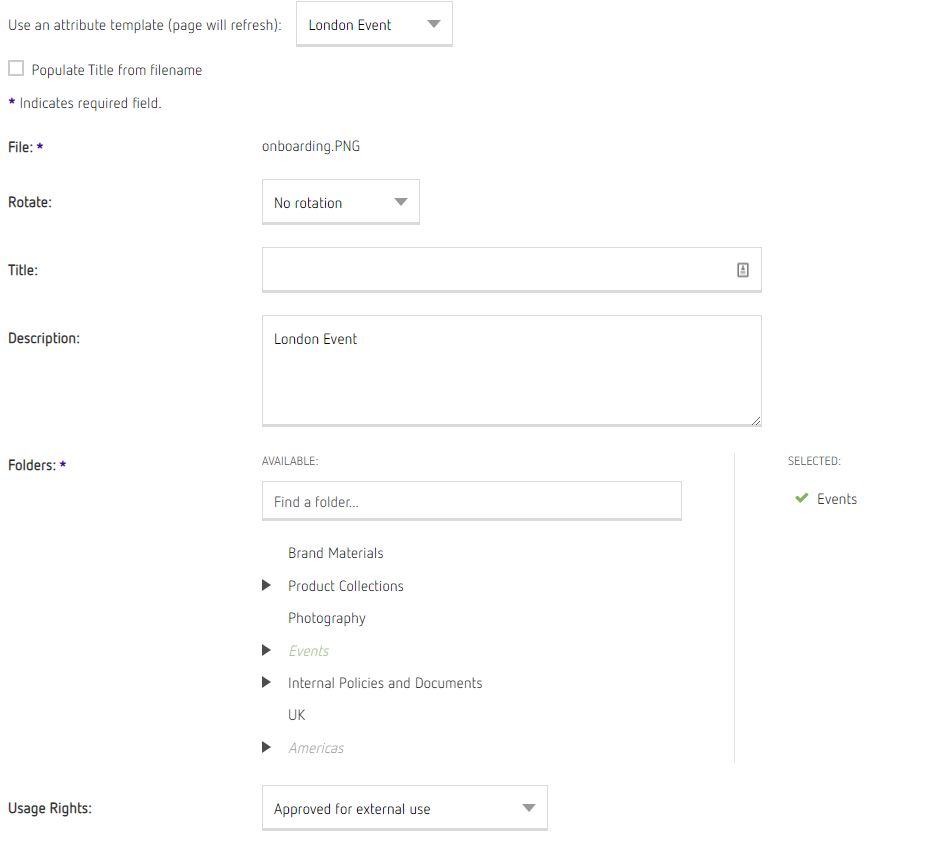 Attribute Templates are an optional configuration setting, for on-prem instances you'll need to ensure enable-attribute-templates is enabled in the ApplicationSettings.properties file.
If you're hosted with us and would like to like to use feature please contact the Asset Bank team.