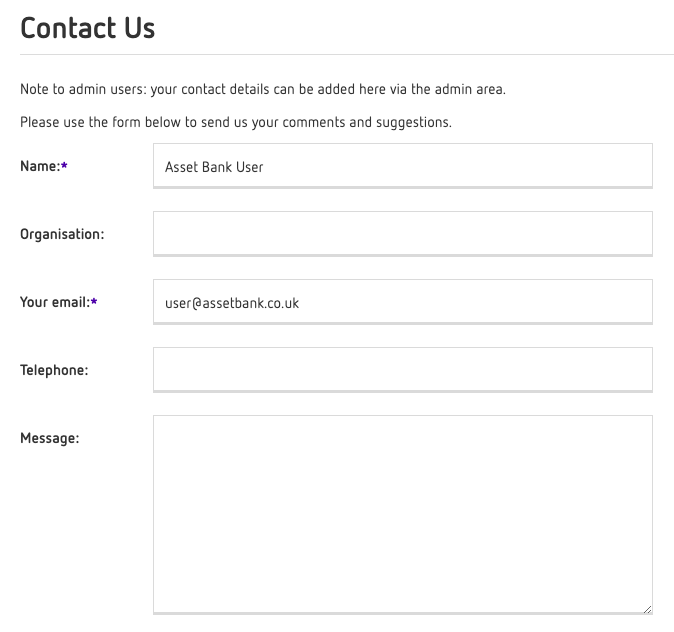 The 'Contact Us' page lets Asset Bank users add information and forward an email, by default this will be sent to the email addresses of all admin users on the site.
This page can be configured by an admin user by editing an email template in Admin > Content > Email Templates > Contact
WARNING: Text such as #email# is automatically replaced by the system. Do not edit such fields unless you are certain you wish to prevent the system from entering them automatically.