You can create custom links as items on your navigation menu in the menu items tab of the Content area (admin>content>menu items).
Select Add a new link>>

Fill in the title and the URL of your link and hit save.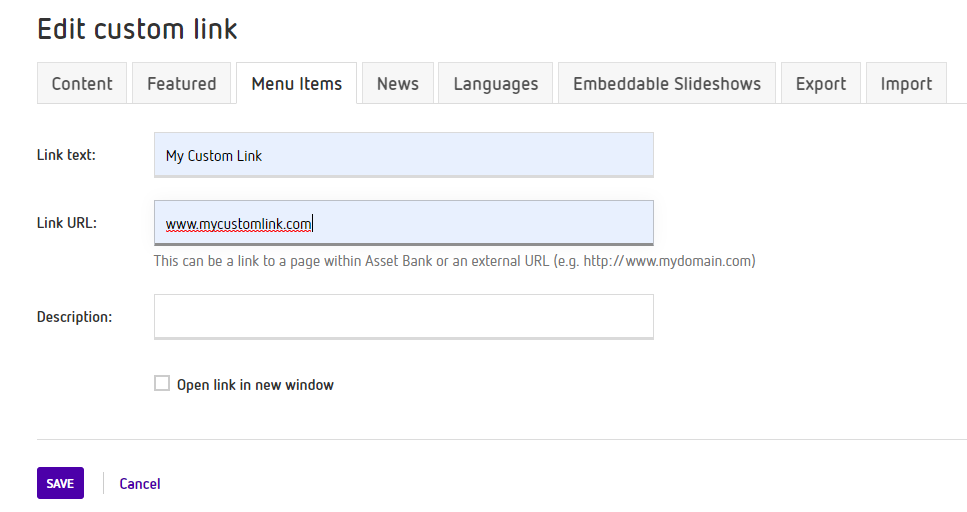 This will add your custom link as an item on the navigation menu.

You can control the visibility of your custom link according to groups by navigating to admin>content>menu items>Set visibility

Tick the groups that you wish to have visibility of your custom link.