If you want to check for duplicates in your Asset Bank then you can run a Duplicate Asset Report.
You can find this in the admin area here:
Admin > Reports > Asset "Duplicate Assets"
Here you can find and process/delete duplicates.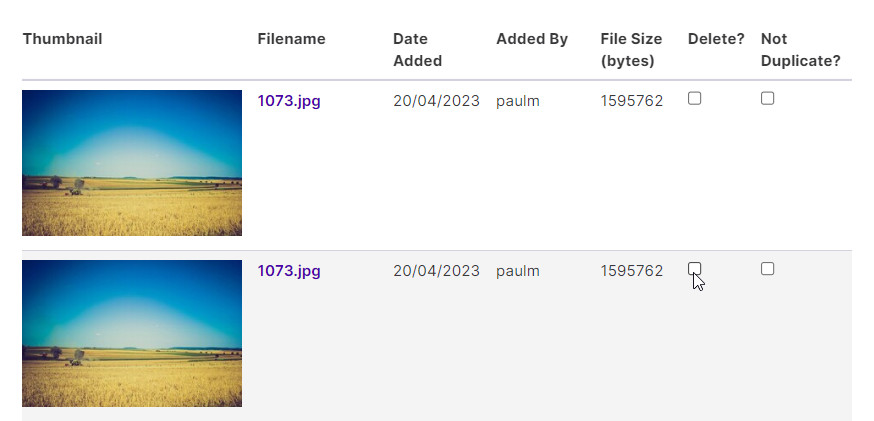 It's also possible to detect duplicate assets on upload. Our help centre article on Duplicate Asset Detection will help on-premise clients set this up. It should be on by default for all Cloud hosted customers, though if you have any questions you can contact our Customer Support Team.