When on the Advanced Search page you can select a link in the upper right corner of the page to move to the 'search builder'. This is a sophisticated searching tool that allows you to build up a more targeted search query by setting up one or more search criteria.
This allows you to build up your criteria to create a complex query from just a few clicks. By adding multiple search criteria you can choose whether the results need to include all of the criteria ("AND") or at least one of the search criteria ("OR").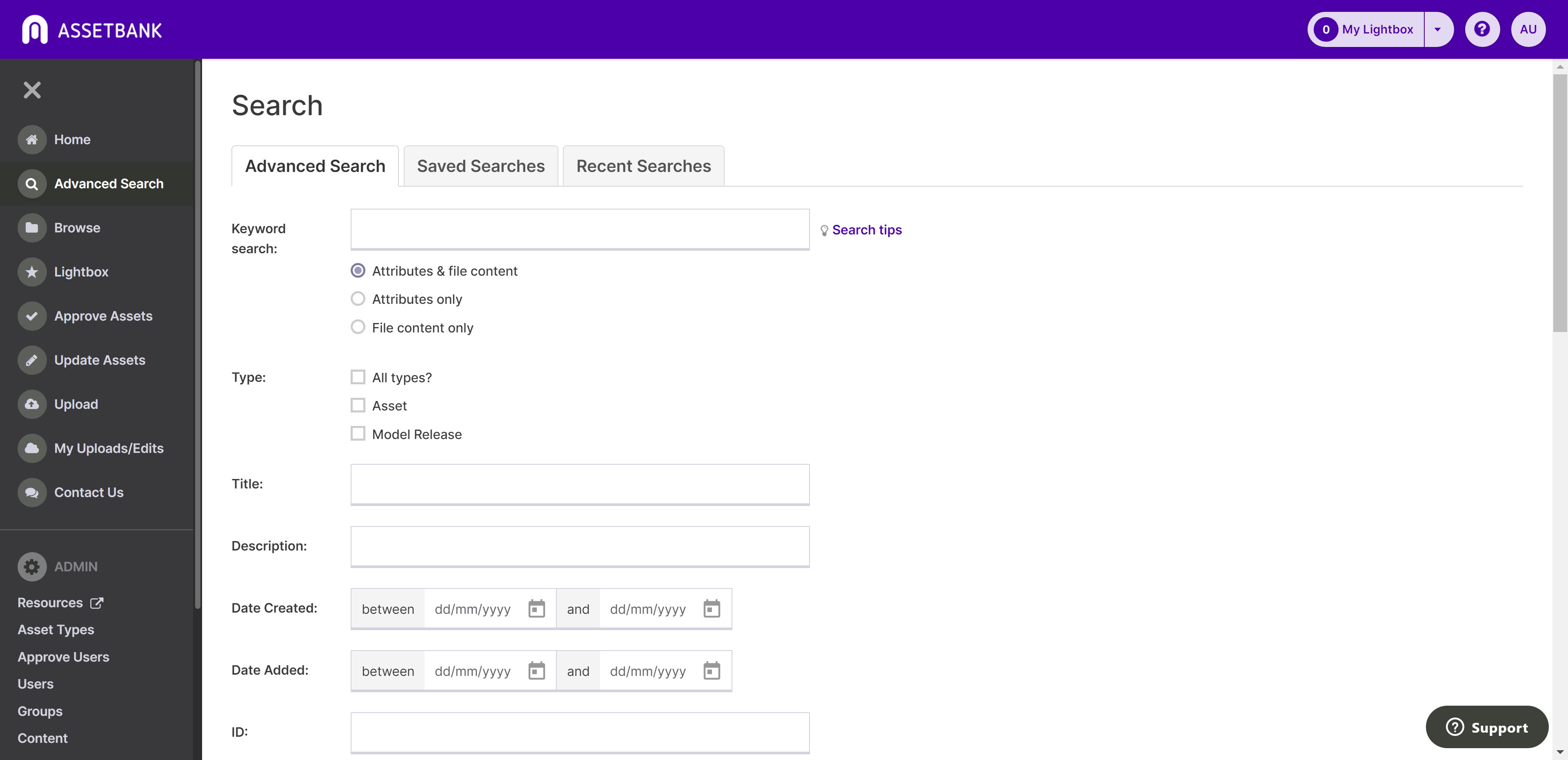 The majority of this functionality can be achieved using the default search form, and therefore it is the default option. However, certain criteria can be entered here that it is not possible to select from the simple form, such as "Active Status" equal to "None" which would return all assets where the "Active Status" attribute has not been set.