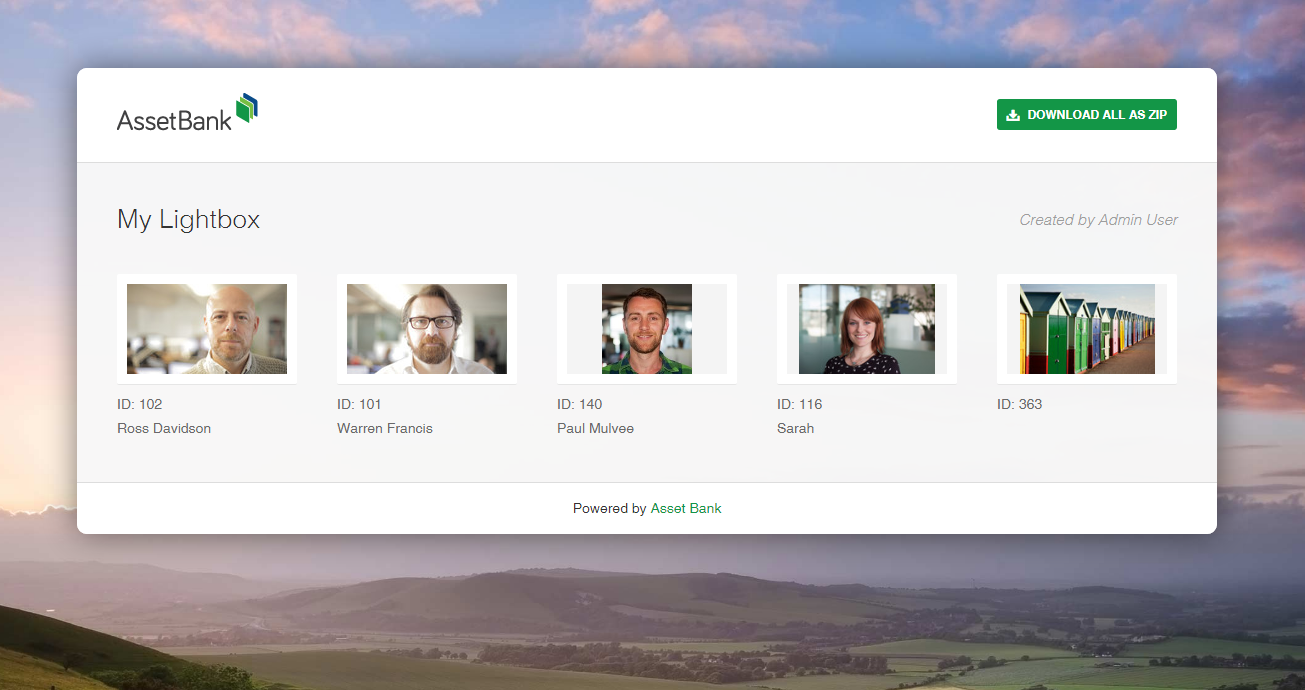 Assets in a Lightbox can be published as an external HTML link that can be served to anyone. This is a great way to share collections of assets with third-parties without the need for them to have a login.
Published Lightboxes can be branded with your company logo, a background image, and configured to include download sizes and metadata of your choosing. As users can create multiple lightboxes, they may also have multiple Published Lightboxes.
To get started, add some assets to a lightbox, open the lightbox and click on the 'Publish' link.

The next page will ask you to provide an expiry date for the published lightbox, along with the ability to choose from download options that have been configured for use with this feature (download options are controlled by administrators). Here's a quick demonstration of the process: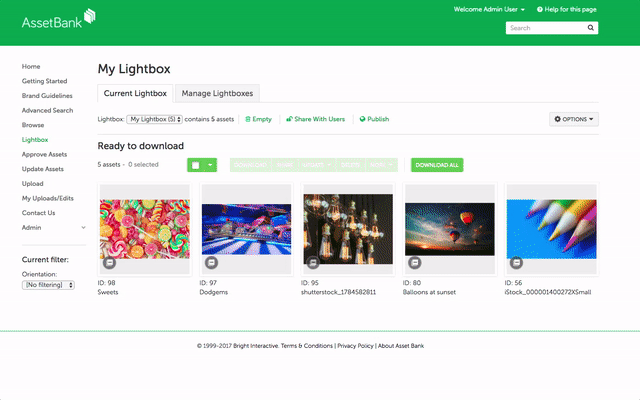 When viewing a published lightbox, you may download all the assets within it as a single compressed .zip file, or individually by selecting an asset and choosing a size that has been allowed for download.
Note: It is only possible to create a published lightbox with assets that you have permission to download.