For a individual users you need to go to Admin > Users and then find your account. Then click on the '[edit]' link.

Now, make sure the 'System alerts' and the 'New content alert' checkboxes are unticked.

To turn off email notifications globally (i.e. for all users/admins), you can disable the email templates.
In Admin > Content > Email templates select the [edit] button next to the desired email template and untick the 'Enabled?' checkbox and click 'Save'. This email template will no longer send email notifications.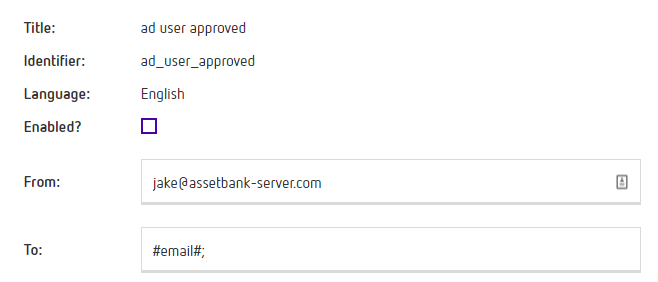 You can also optionally choose to 'hide' these emails from the list visible from: Admin > Content > Email templates and click on the '[hide]' link. Note, you can later add such hidden emails back into this list via the 'View hidden templates>>' link at the bottom of this page.