As an Admin user, visit Admin > Users and then run an empty search to list all users (i.e. just click 'Find Users' without adding in any search criteria). This will return a list of all registered user accounts.
On the results page you should be able to click the 'Export these users >>' link to get a list of registered users as a file you can open in Excel. This makes it easy to see the total number of users registered for example.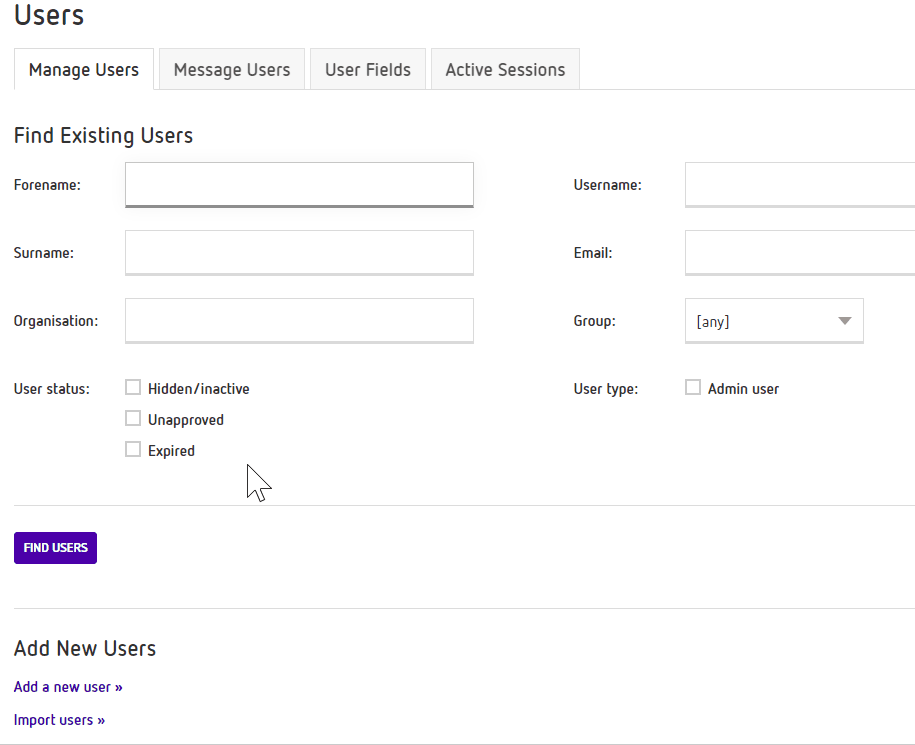 From the excel spreadsheet, you can view the 'Last Logged In' column to help manage your users and delete any that have not logged in recently.
If you make bulk changes to this this export that you could like to re-import into Asset Bank, simply save the excel spreadsheet as a tab-delimited .txt file (Excel has this option under File > Save As..), then back in Asset Bank click on the Import Users link in Admin > Users.
Related Articles