Before you begin
The Sitecore integration is compatible with Sitecore version 8.1 and above. In order to use the integration, you will first need to ensure that you have the right Asset Bank product license. Please contact us if you are unsure.
Step 1: Install
Getting setup with our Sitecore integration is a breeze. One of our technical consultants will assist with the setup for you from start to finish, including configuring your Asset Bank and assisting your Sitecore administrator with the installation of the Asset Bank Sitecore Connector package.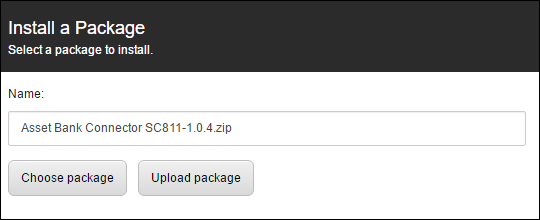 Step 2: Configure
The Sitecore Integration can be configured to map metadata from Asset Bank into public or private Sitecore metadata fields. This mapping allows you to make your Asset Bank assets more discoverable for your Sitecore users. You can also configure which Asset Bank folders you would like to make available to your Sitecore users. One of our technical consultants will walk you through the configuration process to make sure you get the maximum value from the integration.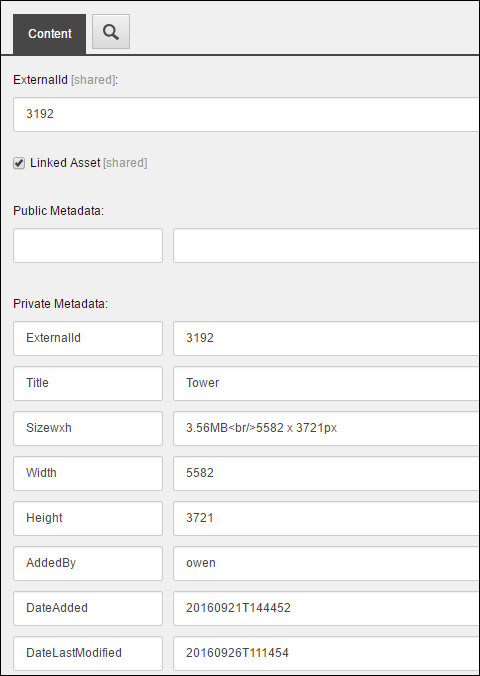 Step 3: Browse & Search
Now that you are all setup, your users can start browsing and searching for Asset Bank assets right from within the Sitecore media library. This experience will feel immediately familiar to them and they will be able see results from Asset Bank as though they were browsing other areas of the media library. The Asset Bank media library is automatically kept up to date with any changes in Asset Bank.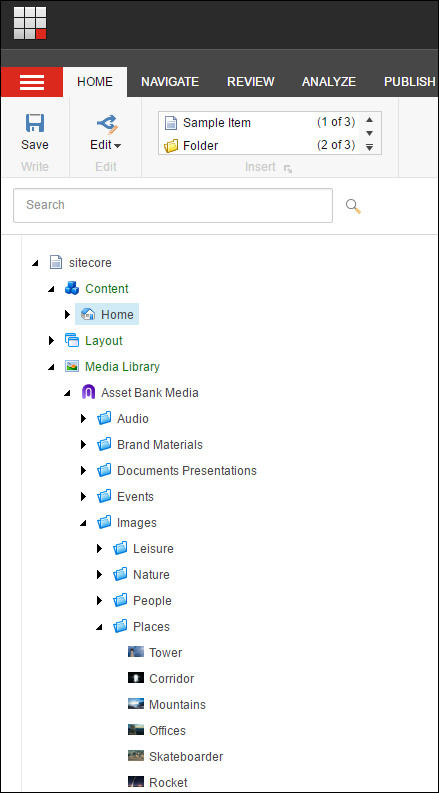 Step 4: Publish
Asset Bank assets are converted into standard Sitecore media items and can therefore be used natively across the Sitecore platform. Placing Asset Bank images in rich content items is as simple as clicking the image button and browsing to the Asset Bank media library to select and use an image. When an image is published, the original file is copied across from Asset Bank to Sitecore via the API, at which point it becomes disconnected from Asset Bank. If an image that has been published gets deleted from Asset Bank, your Sitecore content will be unaffected.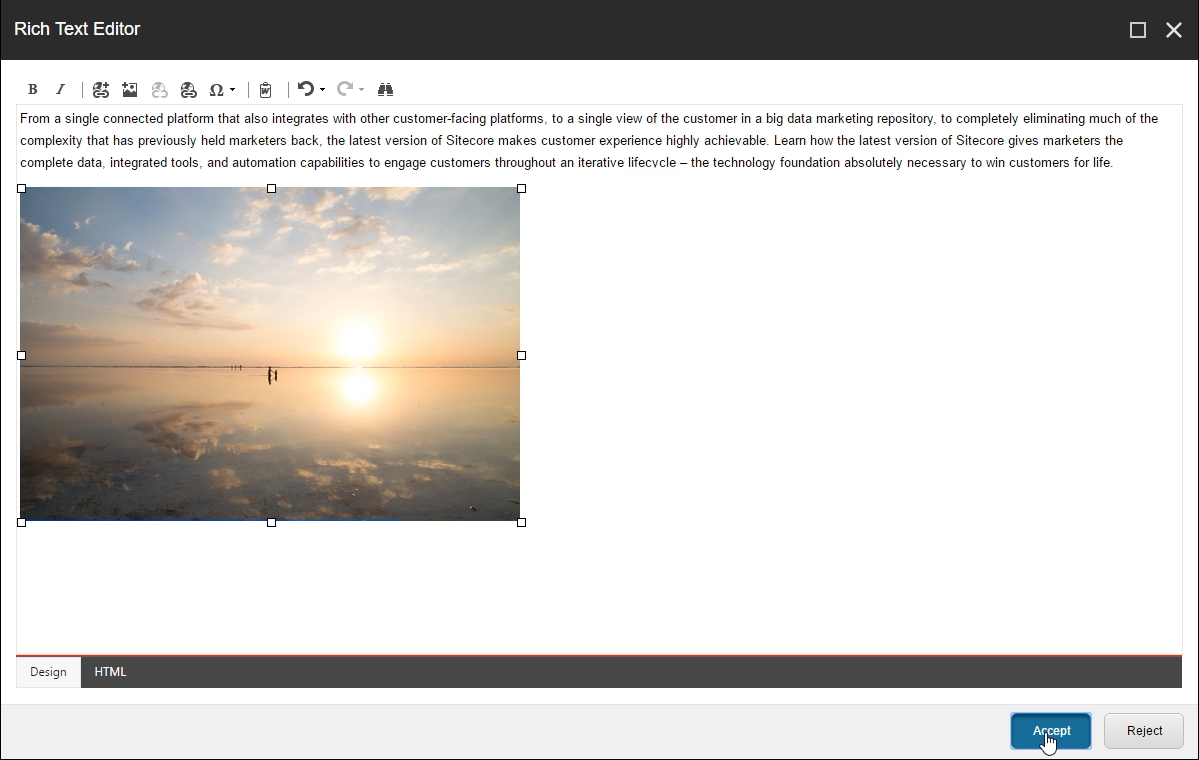 Step 5: Scan for broken links
Under the Sitecore reports section, there is an option to scan the database for broken links. If you have a piece published of Sitecore content, which uses an asset from Asset Bank, this scan will check to make sure that the asset still exists within Asset Bank. If the asset no longer exists within Asset Bank, the report will show a warning indicating which piece of content is affected. At this point, nothing will happen to your Sitecore content - it will continue to work - however your admin will have the option of updating the image from Asset Bank or selecting an alternative image where appropriate.

For more information about how you can use Asset Bank and Sitecore together, please contact us.