Data Migration
Collating assets from multiple locations or systems into a single DAM solution is a key benefit of a successful implementation - it means your users can always benefit from the range of features offered by Asset bank, as well as being able to find assets more easily in the first place.
We have experience in migrating assets from a range of different sources - ranging from disparate network drives to alternative DAM solutions. As part of the process we will work with you to ensure that the files are placed in the correct Folders within Asset Bank, and any existing metadata is retained. In some cases this may be leveraging embedded metadata, otherwise we will convert your existing metadata into a tab-delimited .txt file that Asset Bank can easily ingest.
Importing your Metadata
When importing metadata, the required format is one row per asset with columns for each attribute, such as 'Title' and 'Description'. Often this work is not a simple export/import process and conversion of your exported metadata files may be necessary. For this reason, we always work on a T&M basis for Data Migration - meaning you are sure to get the most value as we will only charge for the time taken, rather than paying a fixed price that includes additional cost for redundancy.


Example layout of a metadata file that Asset Bank can read
Data De-Duplication
Often when importing files from multiple sources there is the risk of duplicate files being added. Asset Bank has the ability to detect these duplicates at upload, meaning we can easily assist in removing duplicates as part of a data migration task.
Auto-Tagging
If your assets don't have keywords associated with them and you'd like to have a baseline level of information stored about each asset then we have the ability to run your migrated files through an auto-tagging service prior to them going live within your Asset Bank.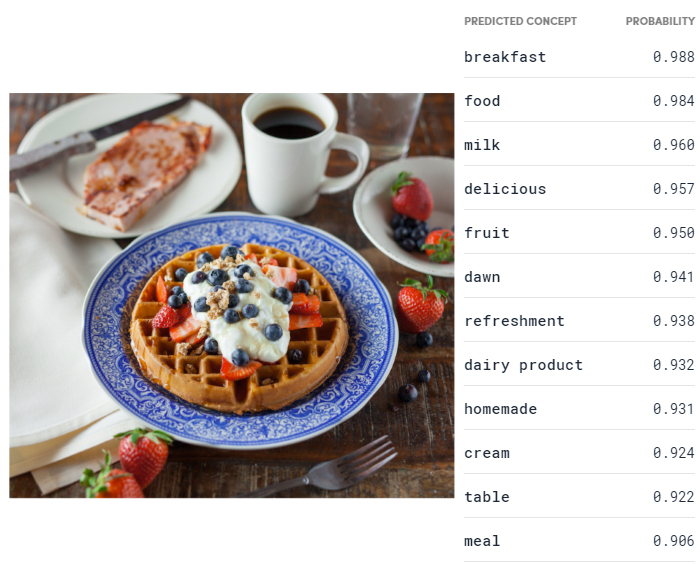 Example of keywords generated that would be automatically attached to your asset
How does this work in practice? (step-by-step for cloud-hosted clients)
When you have identified the need for some data migration work to be completed we will first discuss with you the possible options for transferring your data to our servers. Commonly, this is done using a physical drive that can be securely couriered to our office where the data can be quickly uploaded directly to our server. It is also possible to complete this transfer online where appropriate.
After we have received your files, the next stage is the determine the file structure that you would like the assets to be ingested into. This could be as simple as assigning them to a single folder that can then be distributed within the front-end, or we can insert them into a folder structure that you've created. We can do this by either replicating a local folder structure with an equivalent Asset Bank folder structure or by creating new folders based on your guidance from a spreadsheet, for example.
If you know you have a large number of duplicate files then we may go through a de-duplication process prior to importing the assets, otherwise we will use Asset Bank features to identify and highlight duplicate assets once they are loaded into the system.
Once the files are 'live' in your Asset Bank, we can also run them through our auto-tagging solution to generate keywords based on the content of the image. If the assets have embedded metadata (such as IPTC) then we will also use this information to populate different attributes. Alternatively, if you have an export of metadata from a different system then we will aim to convert this to a format Asset Bank can read, and then we will be able to import this metadata to the assets.