February 2022
Adding extra flexibility and consistency, you can now bulk update selected assets while keeping them in 'My Uploads/Edits' section of Asset Bank. The process and interface are now identical to updates made to your 'live' assets.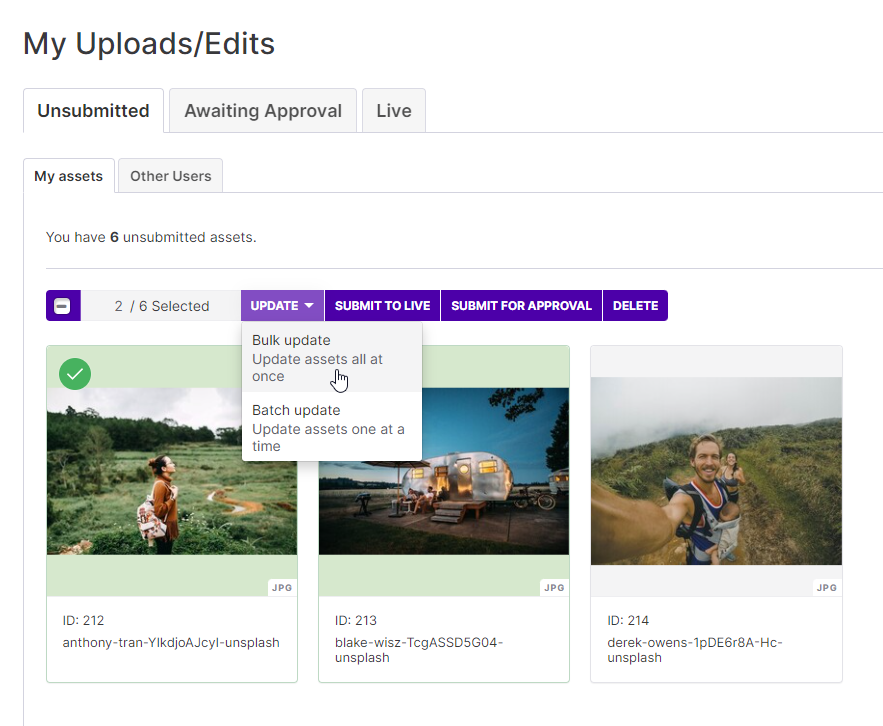 Photos from Unsplash.com
To learn more about this feature, read our
Bulk Update
support article.
Cloud only